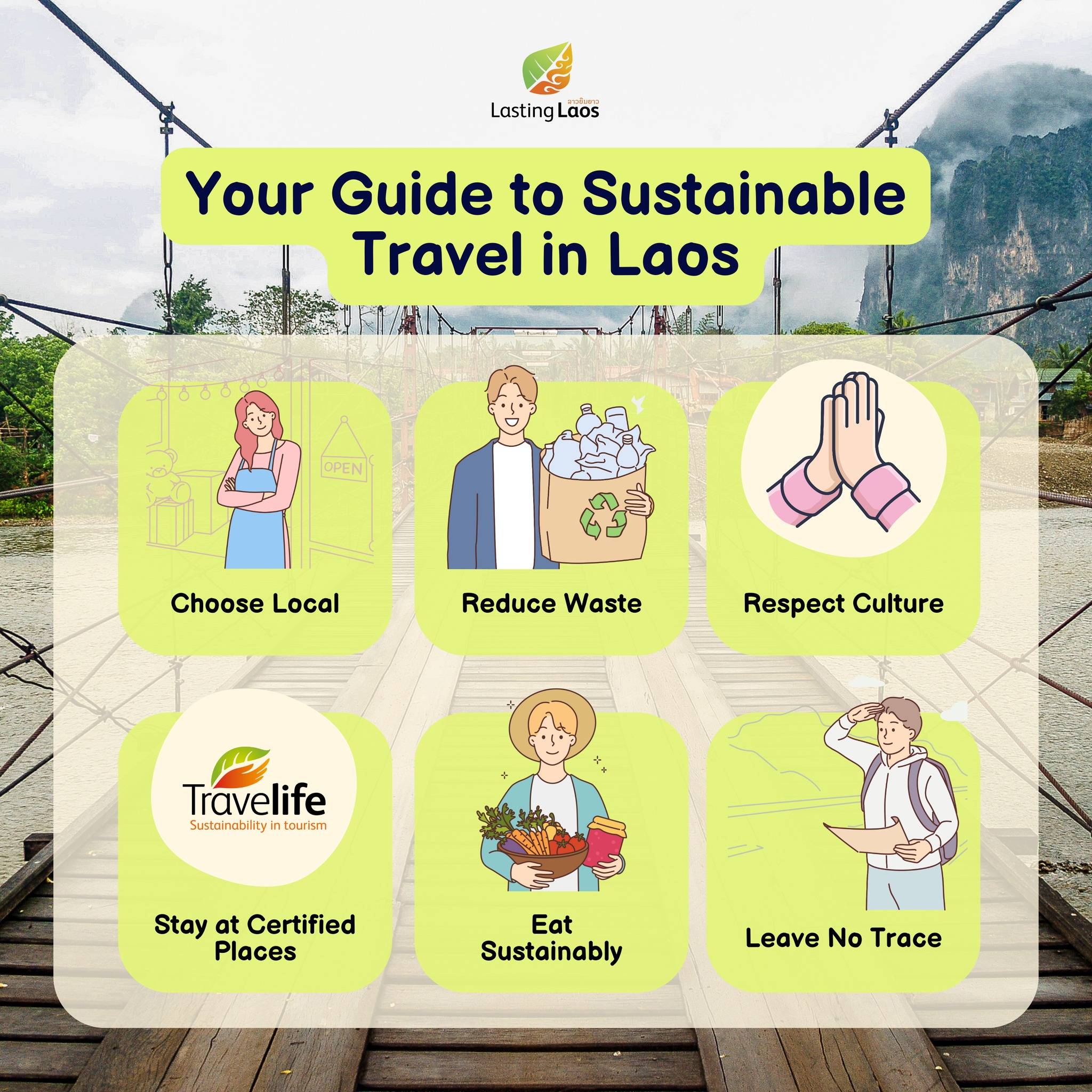 Promoting Sustainable Tourism by Integrating MSMEs into Sustainable Supply Chains and Raising Consumer Awareness
The Challenge
The Lao tourism value chain study conducted by ECEAT and the Dutch Government supported CBI demonstrates that growth in the tourism sector creates challenges related to sustainable consumption and production (SCP), including: environmental degradation; resource inefficiency; poor waste management; carbon emissions; income inequality; zero-dollar tourism; and social issues that arise as a result of tourism (e.g. child labour, sex tourism). Hence there is an urgent need to promote sustainable production and consumption methods in all sectors of the Lao tourist sector in a manner that utilises market incentives.
Through an integrated business-led approach, SUSTOUR Laos will mobilise and mentor Lao tour operators and hotels in Vientiane Capital, Vientiane Province and Luang Prabang Province to adapt and promote sustainable consumption and production (SCP) practices throughout their supply chains and business processes. This includes using local suppliers, purchasing environmentally friendly products, conserving natural resources and applying socially responsible ways of interacting with local communities. Adaption of sustainable practices will be certified and awarded by the Travelife program which has been developed by the European Centre for Ecological and Agricultural Tourism (ECEAT) in partnership with EU travel associations (e.g. ABTA-UK) and recognised internationally as the leading sustainability system in the tourism industry. The project will trigger market demand for sustainable tourism by marketing Laos as a green destination and by raising consumer awareness on sustainable Lao tourism SMEs and supplier MSMEs among tourists and international travel agents. This will ultimately reward tourism SMEs and supplier MSMEs adapting sustainable practices with a competitive advantage resulting in increased income and employment opportunities. With the Lao national Chamber of Commerce and Industry (LNCCI) as local partner, the project attempts to create an enabling policy environment and dialogue through sustainable local structures supporting SCP practices in the tourism sector.
SUSTOUR Laos builds on the SWITCH-Asia Luang Prabang Handle with Care project implemented by GIZ through scaling-up relevant SCP practices. The project will collaborate with the Greater Mekong Subregion Tourism Infra­ structure for Inclusive Growth Project by utilizing the National Destination Management Network to enhance policy dialogue on SCP in the tourism sector. Linkages will also be built with the Brand Lao-For Better Livelihoods project, implemented by LNCCI. 
The Objectives
Promotes Lao PDR as a green destination and supports MSMEs in the tourism supply chain to obtain and adhere to sustainable consumption and production practices upheld by the Travelife sustainability certification programme. Enhances the capacity of MSMEs in developing green business approaches in response to market demands. Promotes community-based tourism by providing tour operators and community members with adequate knowledge and awareness of the cost, benefits and responsibilities for sustainable tourism. Promotes access to green finance for MSMEs and cost-savings through resource efficiency.
Contributes to the Laos National Green Growth Strategy, 8th Five-Year National Socio-Economic Development Plan, and the National Tourism Strategy by promoting SCP through sustainable supply chain development in the Laos tourism sector.  Specifically the project's objectives are:
The Lao tourism supply chain is more sustainable having adopted and replicated Travelife certified SCP practices among tourism SMEs by developing greener products for local supplier MSMEs, as well as sustainable settings for host communities;
The economic and environmental value of sustainable tourism in Laos is promoted and consumer awareness is raised creating competitive advantages and incentives for Lao tourism SMEs applying SCP practices;
SCP in the tourism sector is advocated by leveraging existing institutions and structures in Laos as well as relevant regional networks and outbound tour operators.
The Way Forward
Lao tourism MSMEs are supported to undertake the Travelife Certification process;
Green supply chains are optimized through fulfilling Travelife requirements by developing and promoting green solutions meeting the market demand of target SMEs;
Options for access to finance for sustainable MSMEs have been identified and promoted to tourism MSMEs;
Tourism readiness for Communities is promoted through improved awareness of benefits, costs and their responsibilities for sustainable tourism;
Sustainable tourism in Laos and Laos as a Green Destination is promoted among international travel businesses (international and online travel agents);
Sustainable tourism in Laos and Laos as a Green Destination is promoted among Free and Independent (FIT) travelers;
Government institutions, iNGOs and international companies in Laos support sustainable SMEs for their business travel;
SCP in the tourism sector is promoted in the Destination Management Network;
The SUSTOUR Laos approach and Travelife certification has been promoted on a regional level bridging towards replication in other Southeast Asian countries.
Relation to European Green Deal, Circular Economy and Climate Change 
Adoption of sustainable practices through economic benefits pulled by increased market demand will have positive side effects on the mitigation of climate change, such as reduced carbon emissions. The same applies to fighting environmental degradation through promoting sustainable nature experiences and effective waste management and reduction. 
Duration:
2020-2024
Total Budget:
2,223,857 EUR (EU Contribution: 90%)
Contact Detail:
Mr. Connor Bedard
Project Manager
Plan International
Email: [email protected]
Lead Partners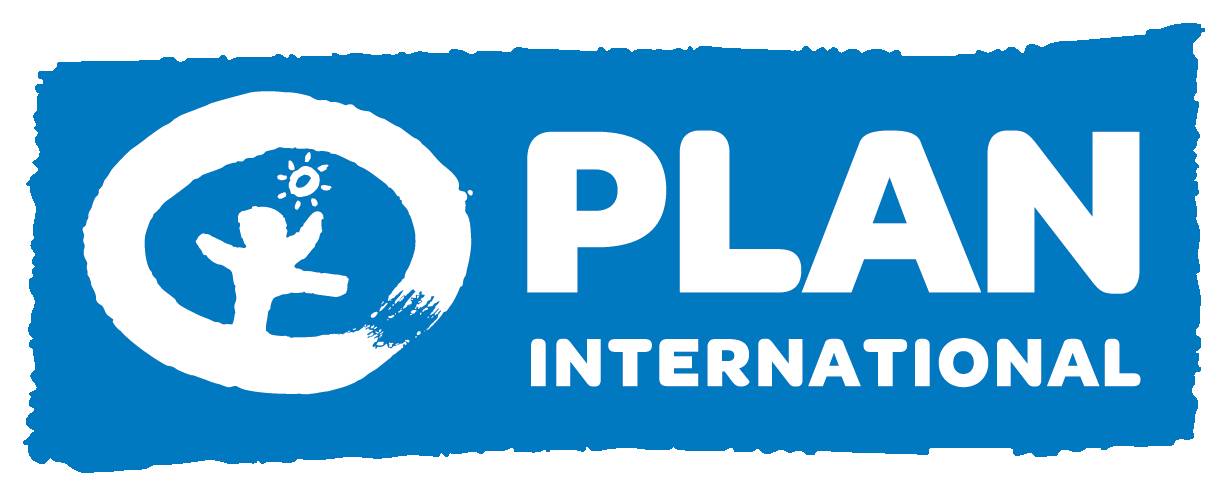 Plan International Deutschland e.V.
Partners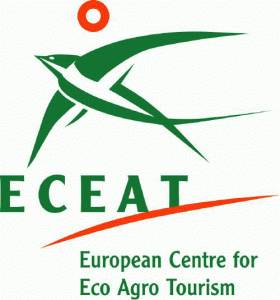 European Centre for Eco and Agro Tourism (ECEAT)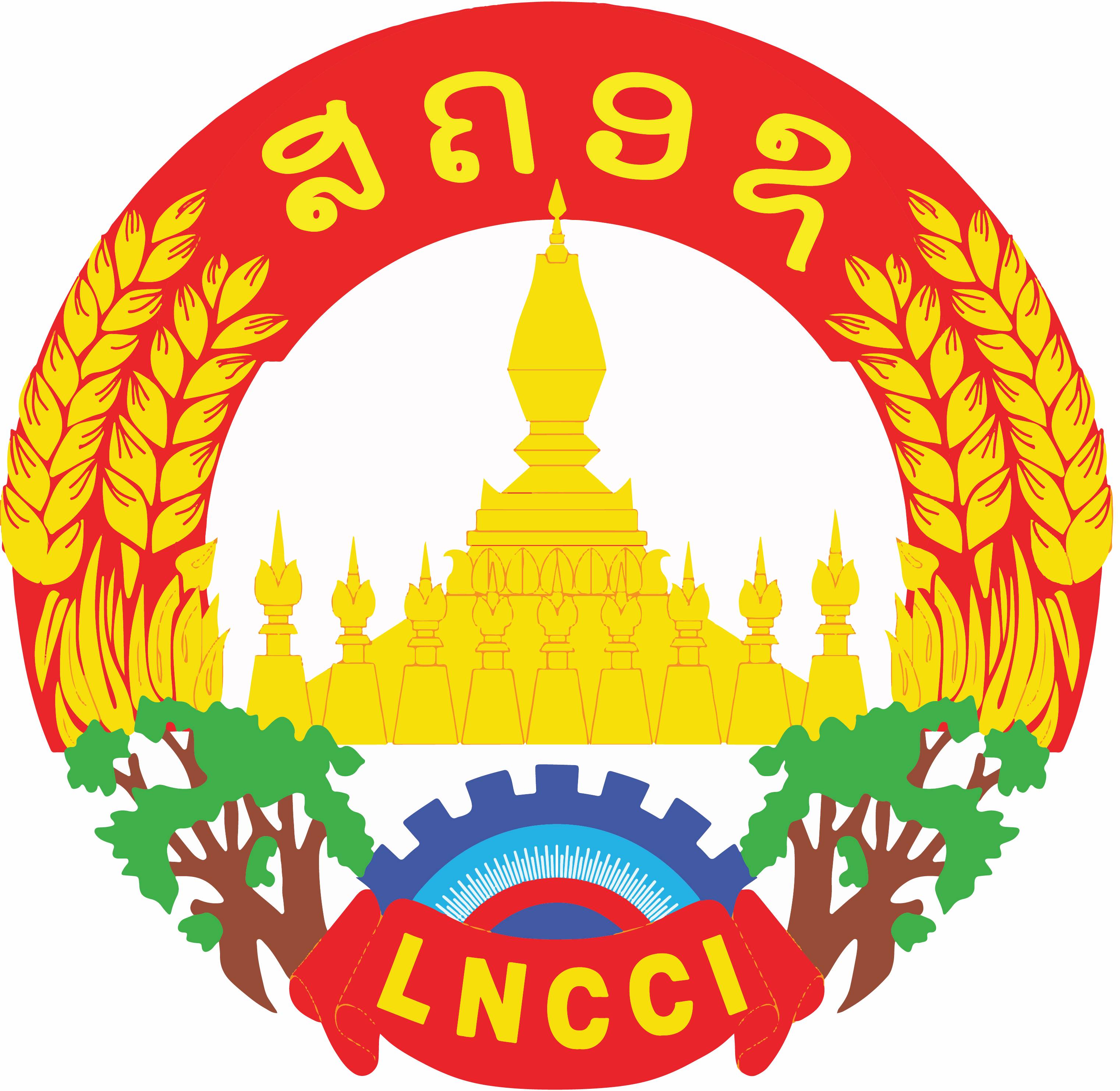 Lao National Chamber of Commerce and Industry (LNCCI), Laos