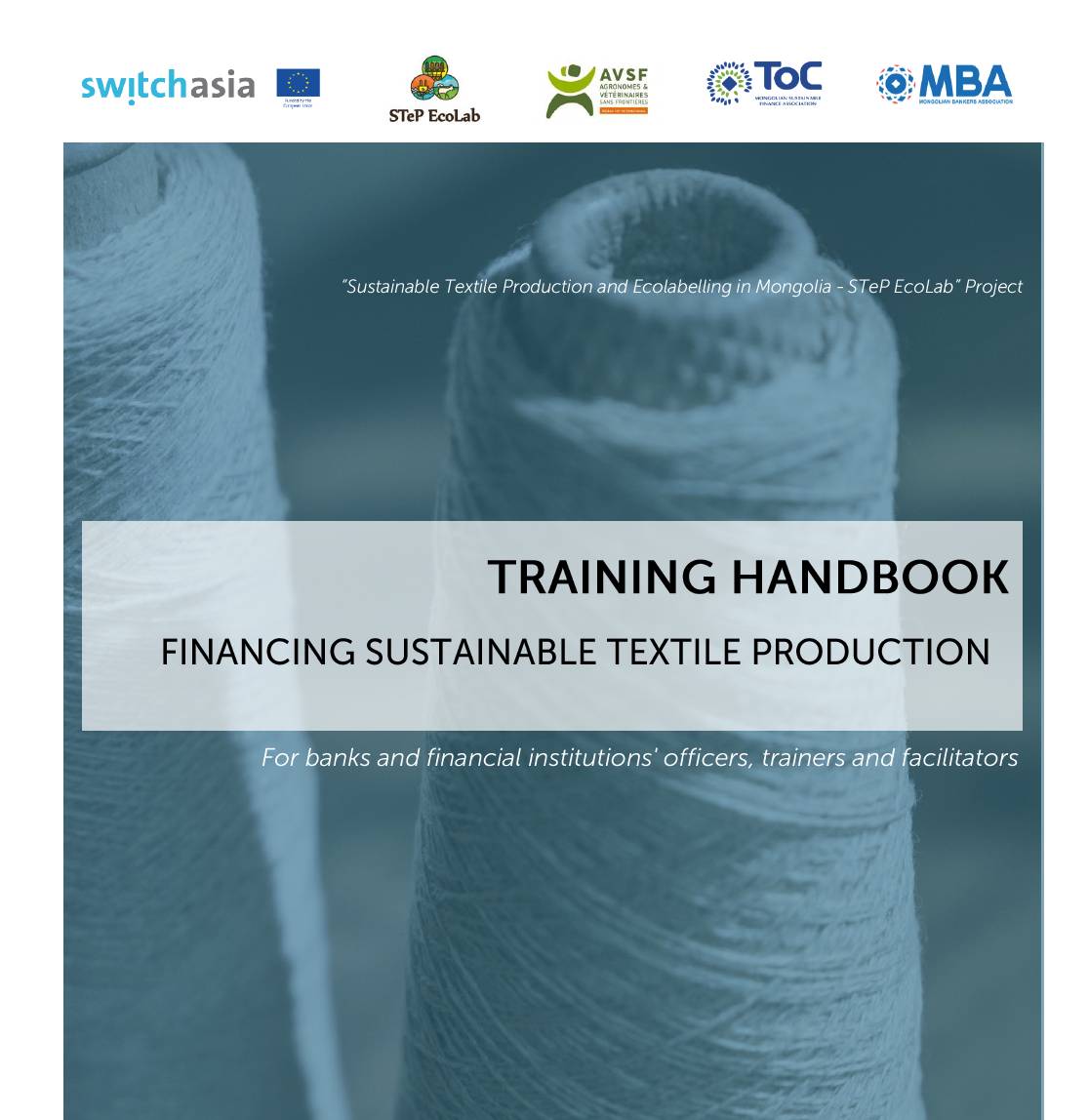 These training modules are developed to equip financial institutions' employees with the knowledge on sustainable textile production and its green financing. 
Themes in this Handbook include how to: 
Conduct environmental, social and governance risk assessmemt for textile sector clients and projects.
Identify green textile machinery and equipment.
Recognize international and domestic sustainable textile certifications. 
Develop loan products according to the textile sector-specific green loan criteria.