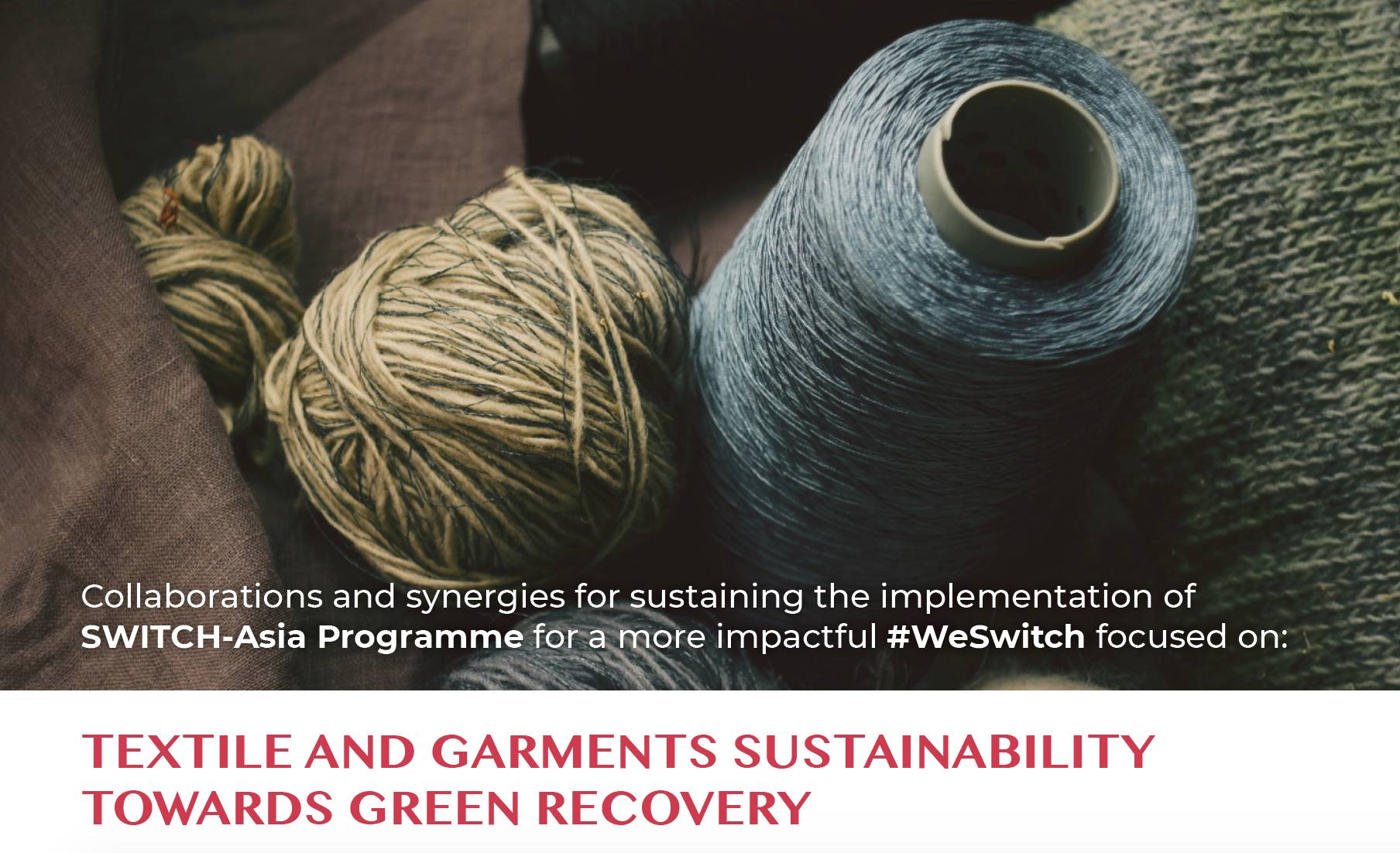 Summary Report: Internal Thematic Consultative Meeting
The textile and garment industry has contributed significantly towards the global economy as it is valued over USD 1.7 trillion and employs more than 300 million people. Despite its economic benefits, the industry is far from being sustainable. Countries are faced with the challenge on addressing the socio-economic, health, and environmental impacts across the garments sector value chain due to increasing irresponsible and unsustainable consumption and production.
As result of the SWITCH-Asia Programme Steering Committee (PSC) Meeting held in December 2020, a series of "Internal thematic cluster consultative and brainstorming meetings" is now well inscribed in the programme as part of SWITCH-Asia activities 2021-mid-2022 and through joint efforts with partner countries and key organisations in the region.
Objective
For the clustered thematic issues focusing on textiles and garments, the objective of the consultation and brainstorming meeting is to strengthen cooperation and partnerships in delivering activities through the three SWITCH-Asia components, involving the Country EU Delegations (EUDs), the National Focal Points (NFPs) within Ministry of partner countries together with SWITCH-Asia implementing Ministry in case different, the Grant projects, and selected regional/international partners, to ensure cross-border exchange of experiences and larger impact.
The meeting focused on the SWITCH-Asia achievements in promoting SCP in the textile and garment sector through national support and grant projects provided to countries. The discussion was on the role of stakeholders on how to scale up success stories from grants and support initiatives to foster innovative solutions and to address challenges that the sector is facing including the current COVID-19 pandemic.
More on this event here