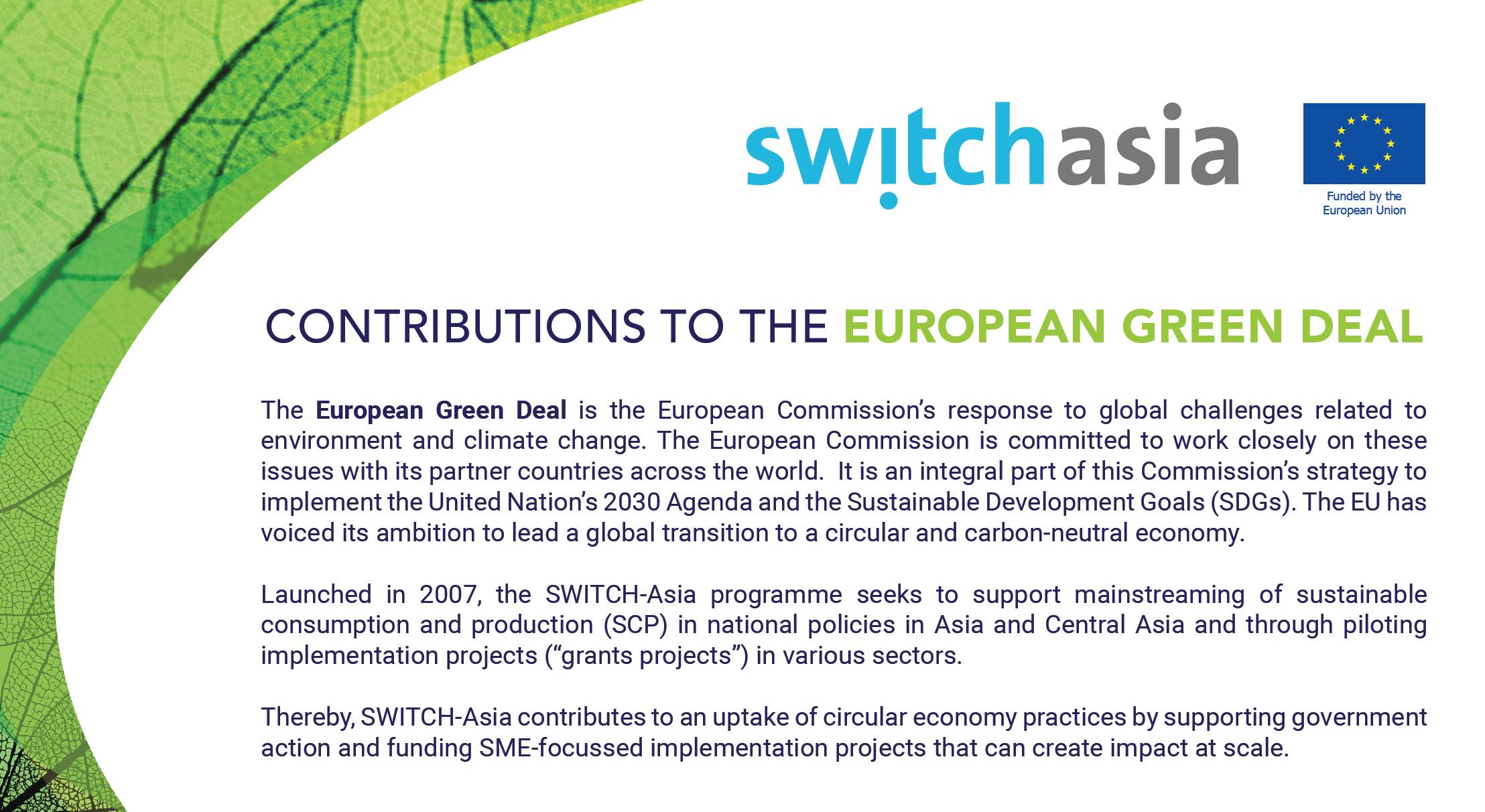 The European Green Deal is the European Commission's response to global challenges related to environment and climate change. The European Commission is committed to work closely on these issues with its partner countries across the world. It is an integral part of this Commission's strategy to implement the United Nation's 2030 Agenda and the Sustainable Development Goals (SDGs). The EU has voiced its ambition to lead a global transition to a circular and carbon-neutral economy.
Launched in 2007, the SWITCH-Asia programme seeks to support mainstreaming of sustainable consumption and production (SCP) in national policies in Asia and Central Asia and through piloting implementation projects ("grants projects") in various sectors.
Thereby, SWITCH-Asia contributes to an uptake of circular economy practices by supporting government action and funding SME-focussed implementation projects that can create impact at scale.