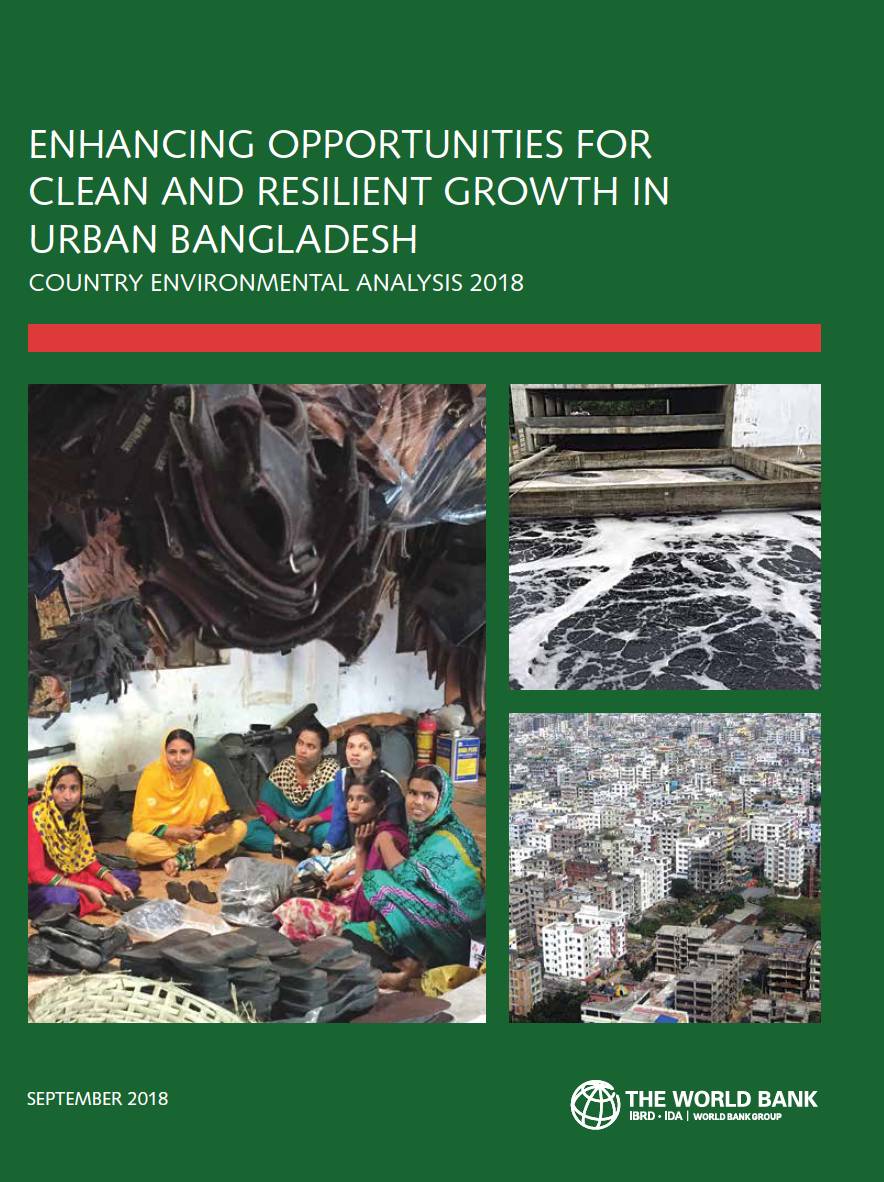 Country Environmental Analysis 2018
Given the growing environmental challenges that Bangladesh's cities face, this report analyzes the impacts and causes of pollution levels and natural resource degradation in Dhaka and other rapidly growing cities. It aims to better understand the environmental challenges, trends, and implications of rapid economic growth in urban areas; and identify paths toward cleaner and more climate resilient growth through technological changes and institutional, regulatory, and policy reforms.
The analysis includes case studies at the city level, including the Greater Dhaka area and other cities of various sizes.