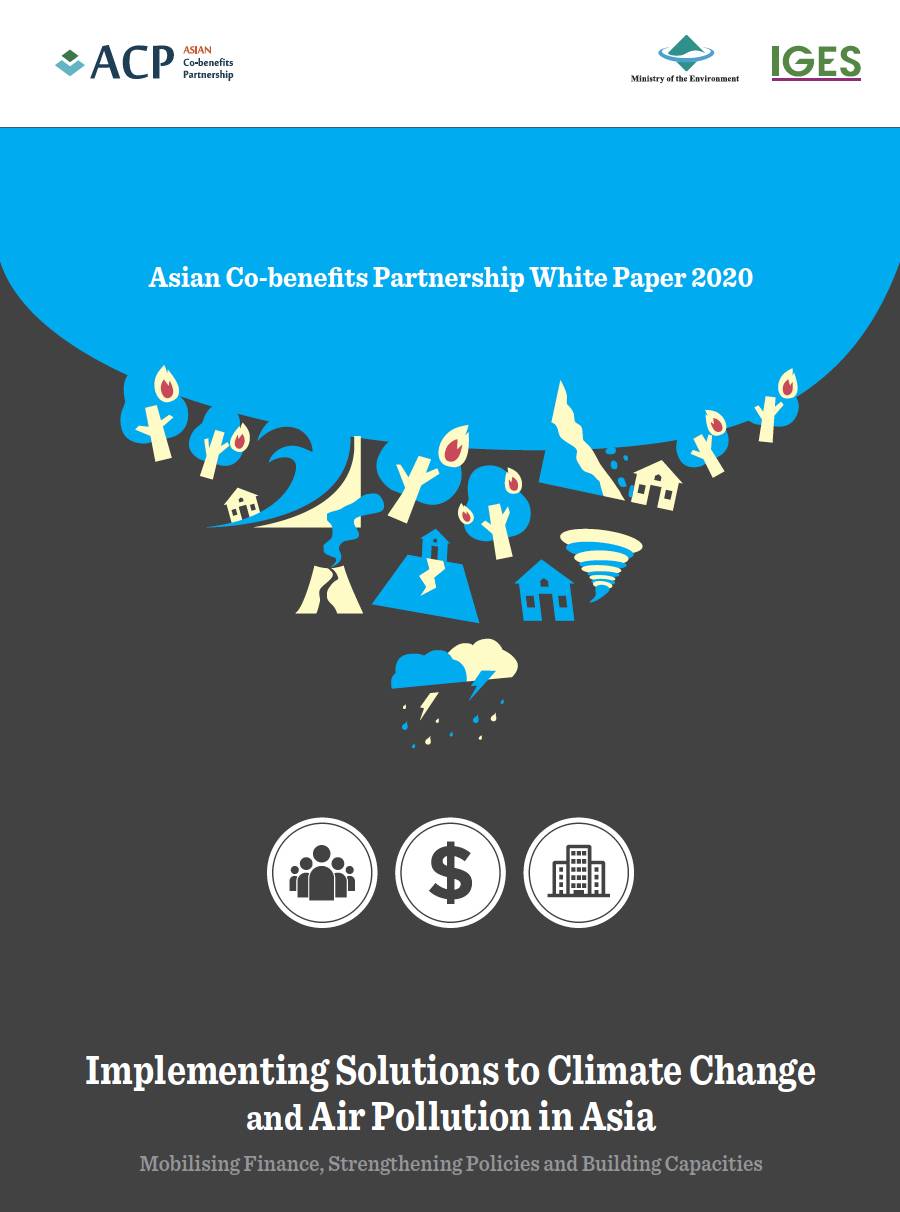 Mobilising Finance, Strengthening Policies, and Building Capacities
Air pollution and climate change pose serious threats to the health and well-being of millions of people in Asia. The need for cost-effective solutions to these problems has prompted many of Asia's policymakers to seek interventions that control air pollution while mitigating climate change. The improved air quality and reduced climate risks resulting from these interventions are called "co- benefits". Co-benefits—or the multiple benefits from actions that mitigate climate change while meeting other sustainable development priorities—appear with growing frequency in policy discussions in Asia. 
The Asian Co-benefits Partnership (ACP) is partially responsible for the term's expanded use. The ACP was created in 2010 as an informal knowledge sharing and awareness raising platform for co-benefits. Last year an international group of scientists released a high-profile report entitled Air Pollution in Asia and the Pacific: Science- based Solutions (Solutions Report) that could help advance the ACP's objectives. Its potential to move those objectives forward reflects the fact many of the 25 identified solutions not only improve air quality but also mitigate near- and long-term climate change. This year's ACP White Paper concentrates on three areas that can spread those 25 solutions' implementation: 1 ) mobilising finance, 2)strengtheningpoliciesand3)buildingcapacities.