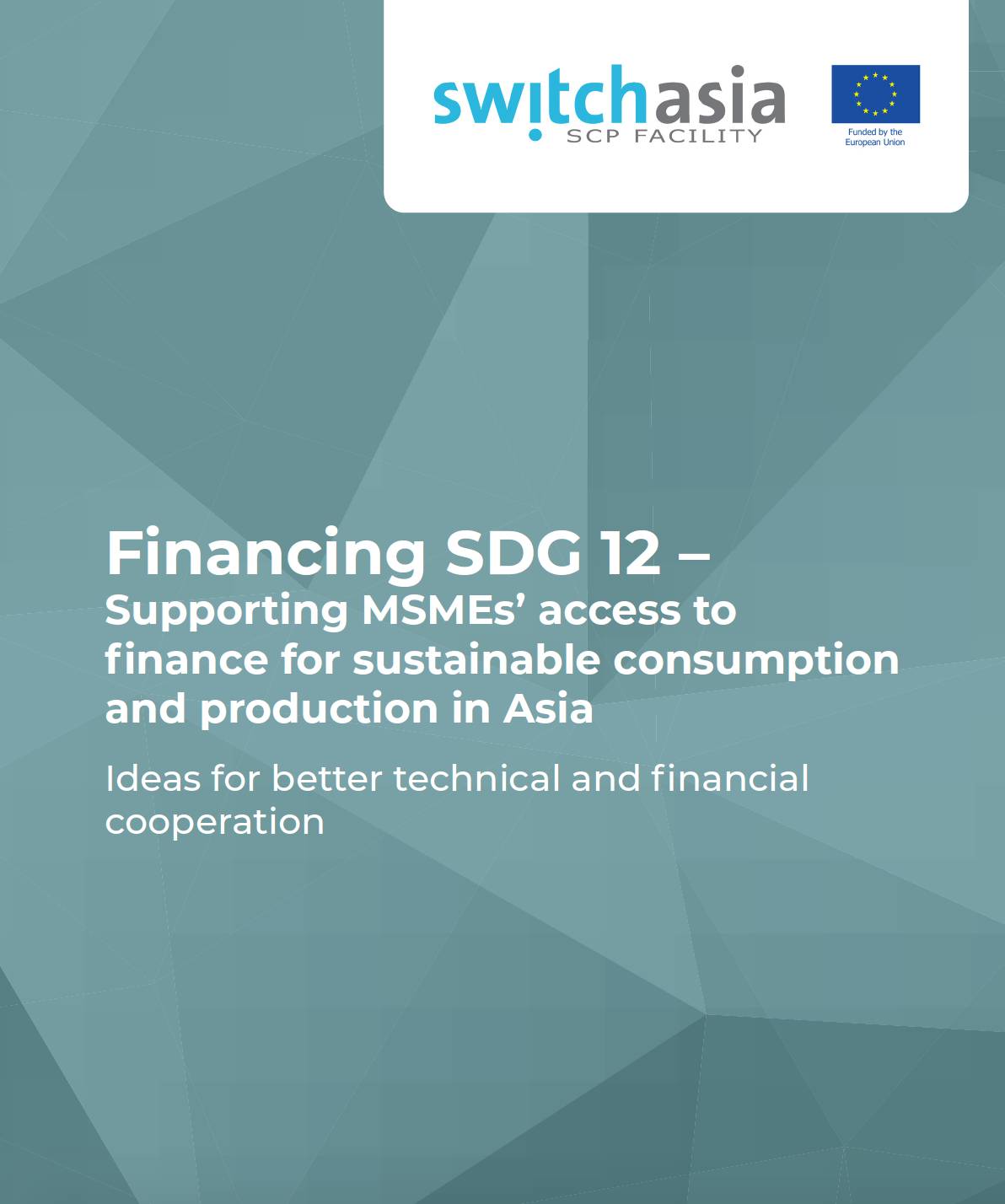 Ideas for better technical and financial cooperation
Micro, small and medium-sized enterprises (MSMEs) account for around 97% of all enterprises in Asia and 69% of the Asian labour force. Compared to large companies, they are more often low-tech and depend on inefficient production processes, which is visible in their low productivity – for example, they are responsible for less than 30% of value added and exports in most ASEAN countries. Helping MSMEs become greener and cleaner is thus a major component in the effort to make economies more sustainable. 'Sustainable Consumption and Production' (SCP), a concept that aims to redesign how products are created, consumed, and disposed of as part of a circular economy, can guide the transformations of MSMEs. 
One of the critical barriers preventing MSMEs from adopting SCP practices is the lack of financing. Available sources of financing – including bank lending, microfinance, equity investments, lending from friends and family and others – are not currently meeting MSMEs' financial needs. The gap in MSME financing, particularly SCP financing, exists for several reasons. Micro and small MSMEs often do not comply with financial institutions' borrowing requirements (e.g. proof of creditworthiness, environmental clearance, due diligence and issue of governance) or cannot afford their financing terms. Moreover, MSMEs may lack awareness of available schemes for SCP finance. Financial institutions (FIs) are thus unable to build a pipeline for SCP financing. FIs, in turn, lack the experience to evaluate SCP measures and are hesitant to finance investments that are perceived as risky. How heavily such challenges weigh varies between different types of MSMEs, sources of financing and local contexts. In response to these challenges, the EU SWITCH-Asia SCP Facility has developed recommendations and ideas for improving technical and financial cooperation based on the programme's experiences. The ideas presented in this study are meant to support development cooperation agencies, business consultants, associations, researchers and Development Finance Institutions (DFIs) in designing successful interventions for MSMEs.