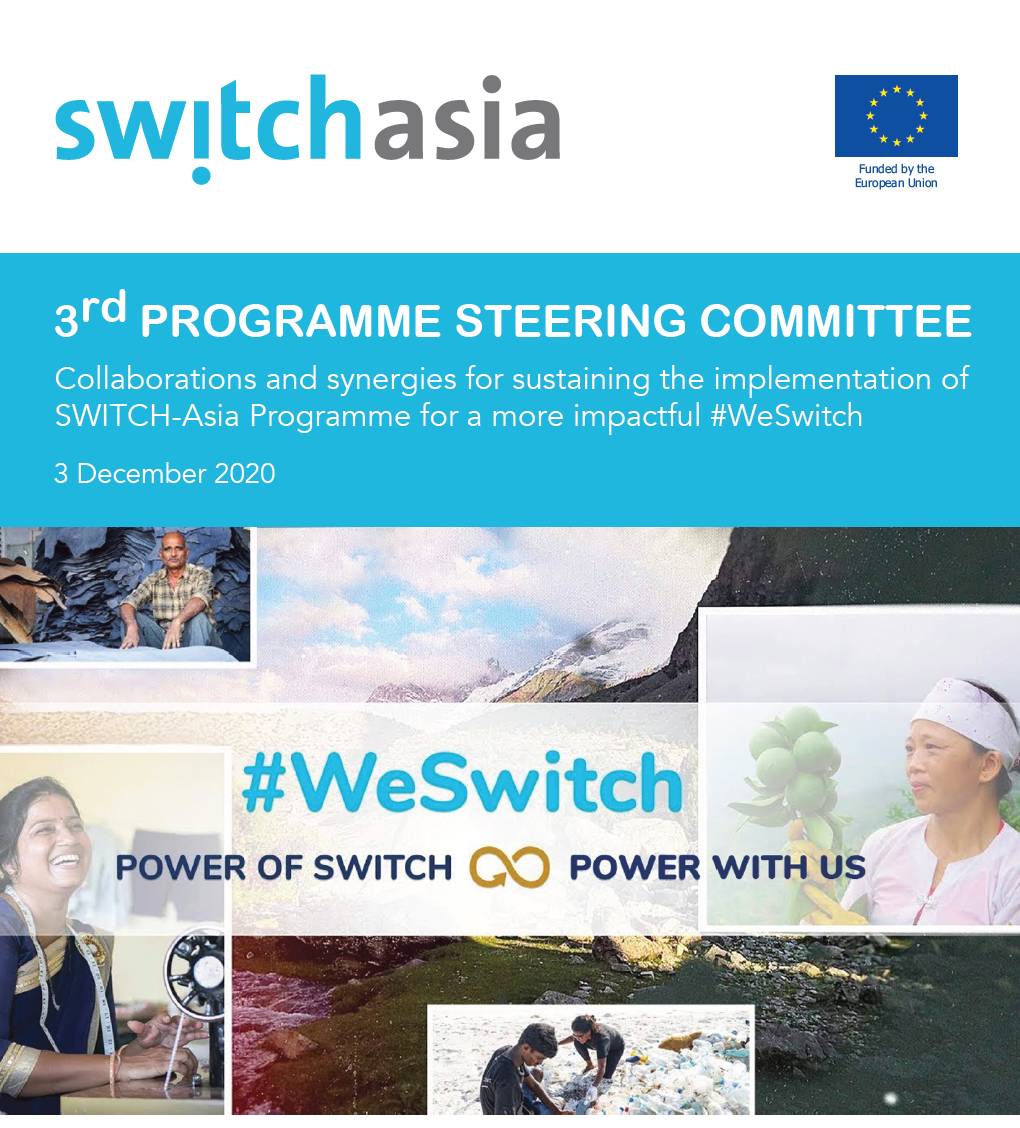 This report is a summary of the third Annual Programme Steering Committee (PSC) Meeting of the SWITCH-Asia Programme, which was organised online on December 3rd, 2020.
Objectives of the meeting:
Provide an overall update on the Programme's implementation for 2020 with a focus on deliverables and thematic cluster issues, an overview of activities by grant projects and through regional and national support in similar thematic areas in different countries and by different grant projects, present possible synergies and value-added, discuss about the Programme's relevance to policy dialogue in the region (nationally but also across borders);
Update on the communication, visibility and social media developments since November 2019 and discuss the way forward (including the engagement of their staff);
Present the review of the 127 funded projects since 2007 and propose to Delegations a workplan for scaling up and reproduction as well as discussions with investors for selected business cases (which should become an example in other countries);
Discuss about the future of the Programme: framing SWITCH-Asia within the new EU priorities (i.e. the external dimension of the EU Green Deal, CEAP, From Farm to Fork, Biodiversity 2030, EU Industrial Strategy, EU Initiatives for Consumers, etc.) and how the programme can be used by Delegations as a tool for their programming and the implementation of their Team Europe Initiatives;
Presentation of workplan for the remaining period (2021-mid2022): upcoming activities, expected final outcomes with due consideration if and where relevant to the grant projects assessment results and the new EU priorities.