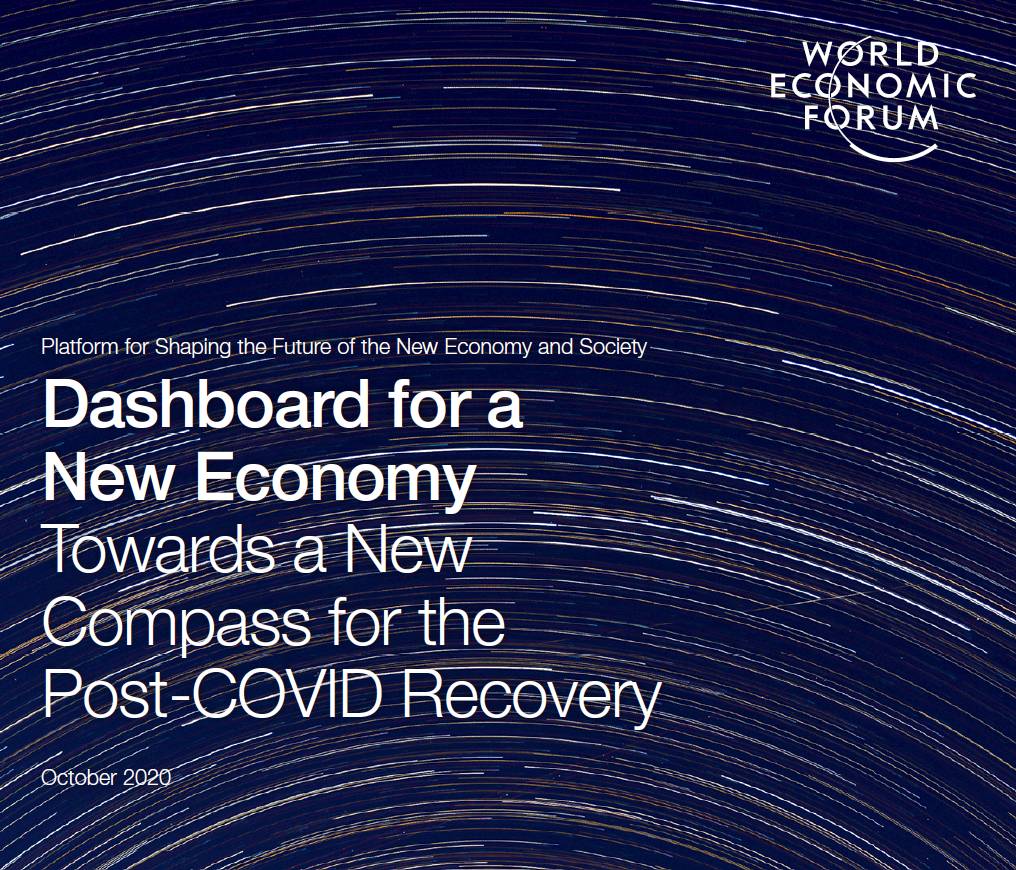 Towards a New Compass for the Post-COVID Recovery
Under the umbrella of the World Economic Forum's Great Reset initiative, this report outlines a general framework for macroeconomic targets beyond GDP growth – a Dashboard for a New Economy – to serve as a guide for the post-COVID-19 economic recovery and as a starting point for further debate and convergence of targets and approaches among governments and economic policy-makers globally. Building on findings from the World Economic Forum's regular Chief Economists Survey, the report demonstrates the practical relevance of the framework by assessing the current state of the economic recovery from the COVID-19 pandemic and policy action based on the proposed dimensions of the Dashboard.
The report builds on the latest economic policy research as well as extensive consultations with the World Economic Forum's Global Future Council on the New Economic Agenda and a growing community of more than 40 leading chief economists from both the public and private sectors, organized by the World Economic Forum's Platform for Shaping the Future of the New Economy and Society.