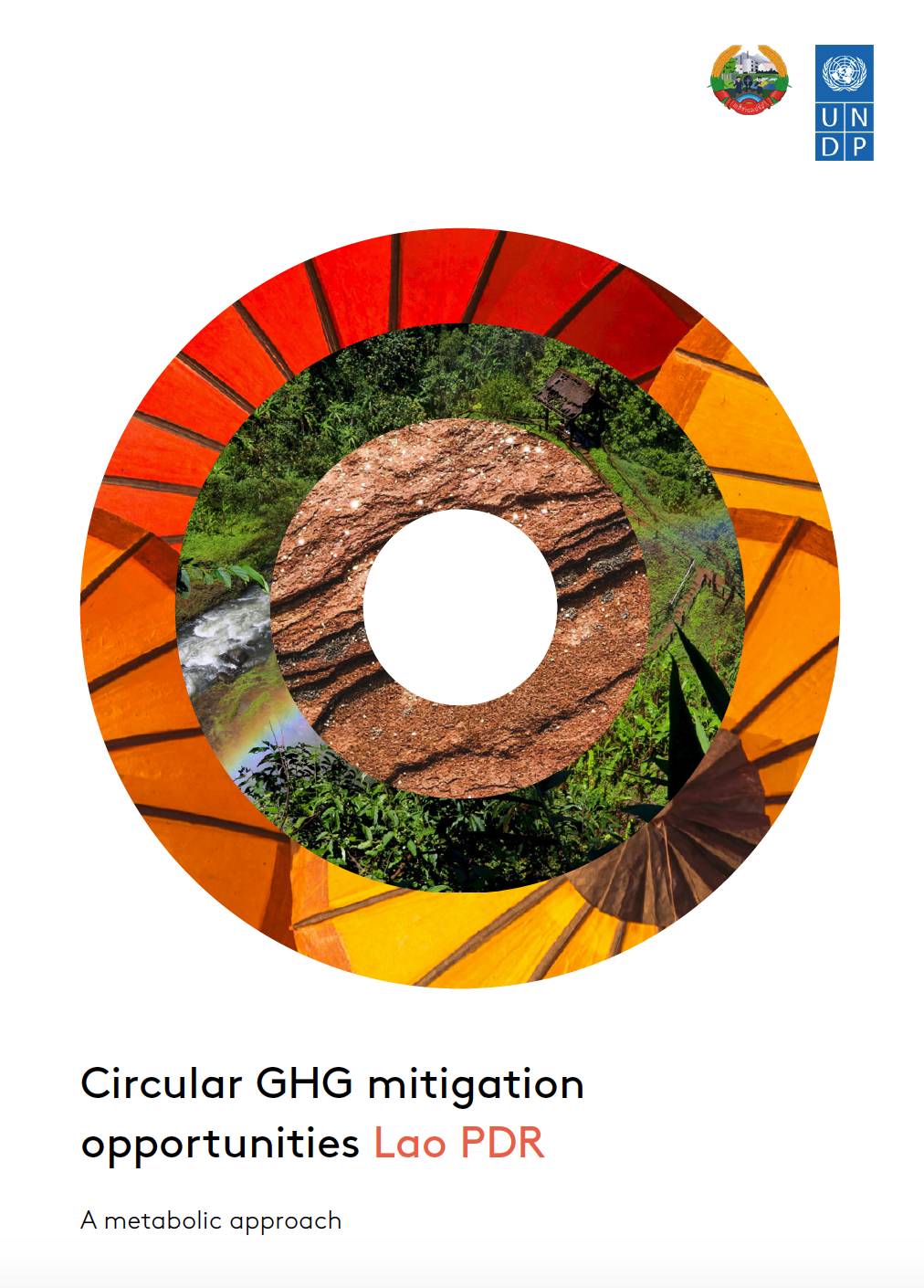 A metabolic approach
A CIRCULAR ECONOMY CAN HELP LAO PDR BECOME NET CARBON NEUTRAL BY 2040.
By moving towards a circular economy, Lao PDR is pursuing both the objective of reducing global greenhouse gas (GHG) emissions, while securing the growth that will which allow the country to build up its material 'stock' of produced goods to meet societal needs, such as shelter, nutrition, mobility, healthcare and education. The transition to a circular economy involves a fundamental change in the current economic model: shifting to a system where materials are used such that they can be cycled indefinitely and on the smallest scale possible, durable products are designed to last longer and used more intensively; and development and well-being are decoupled from the use of natural resources. This makes it possible to reduce reducing emissions while supporting prosperity for current and future generations alike.
This report supports the next update of Lao PDR's Nationally Determined Contribution by deploying circular economy interventions.