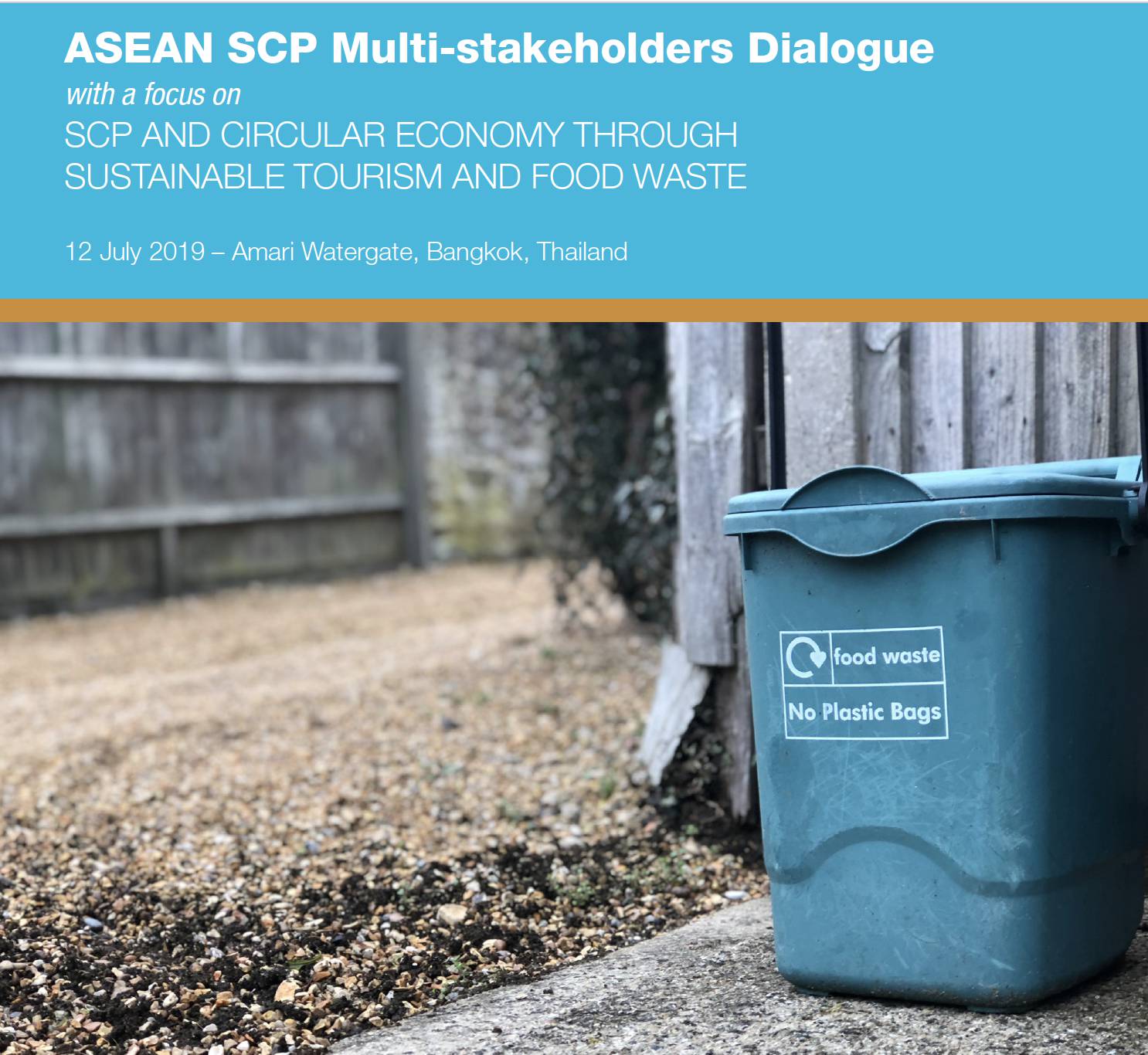 This report summarises the discussions that took place at the ASEAN Sustainable Consumption and Production (SCP) Multi-stakeholders Dialogue which focused on SCP and Circular Economy through Sustainable Tourism and Food Waste. The meeting was co-organised by the Ministry of Natural Resources and Environment of Thailand, the Thai-SCP Network, and the SWITCH-Asia SCP Facility.
The structure of this report is guided by the agenda of the meeting. The one-day event that was organised in Bangkok, Thailand, was divided into four sessions, each with their own theme rele- vant to SCP and circular economy, with a focus on sustainable tourism and food waste. Each chapter is built around a session and summarises the main points made by each speaker.
Key objectives of the meeting were to:
Exchange experiences, perspectives and lessons learned on how to overcome the challenges for SCP and circular economy, in particular through sustainable tourism and food waste management;

Provide comprehensive knowledge and practices for strengthening stakeholder's knowledge and capacity on re- lated key areas;

Elaborate recommendations and suggestions from the dia- logue to improve the SCP policy in Thailand and the ASEAN region;

Engage SCP networks among stakeholder groups in Thai- land, other ASEAN Member States and leading countries.