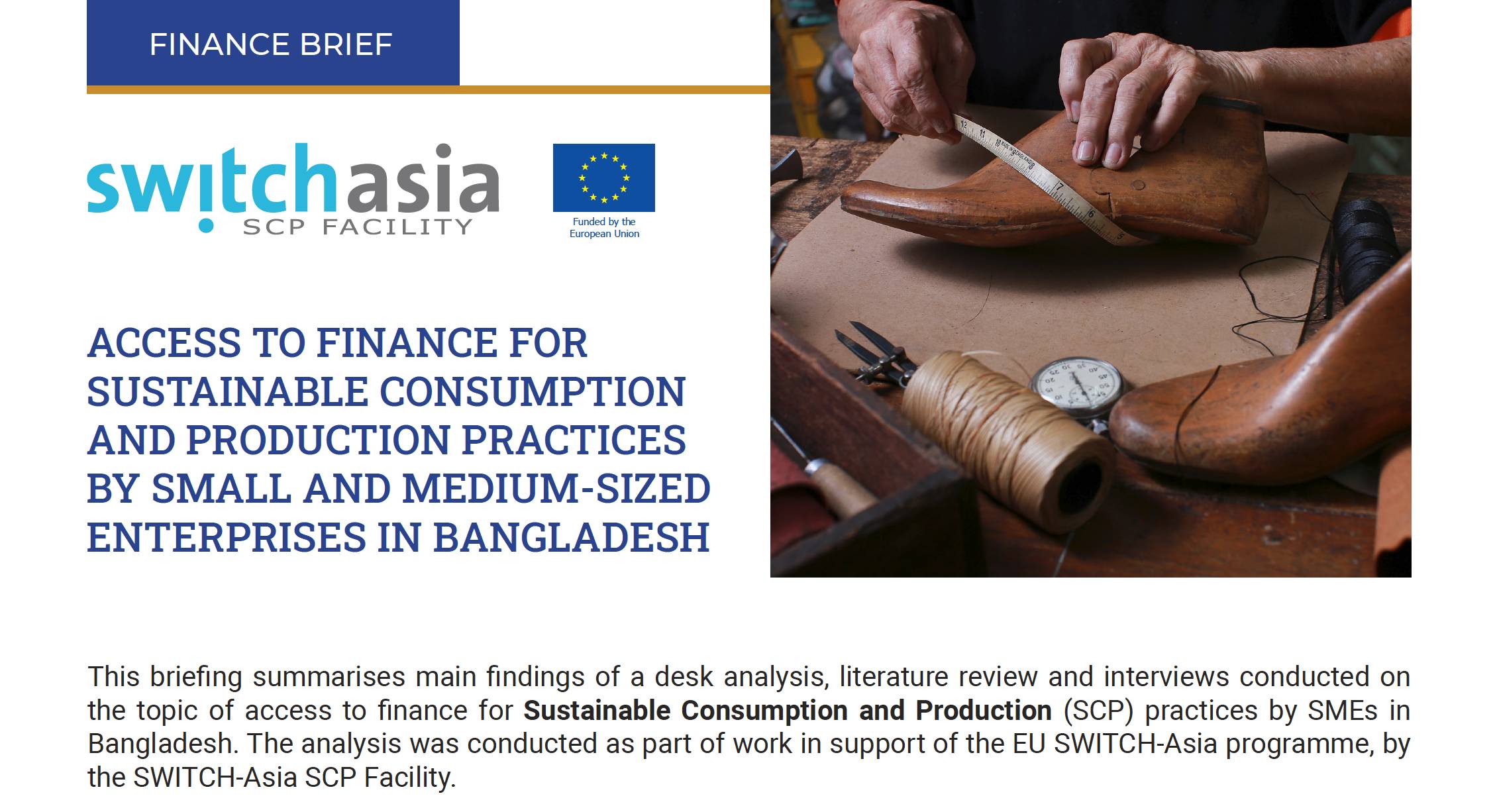 Finance Brief
Bangladesh is one of the fast-growing economies in South Asia, seeking to become a middle-income country by 2030. It has made great strides in terms of social, economic, and technological development. Its gross domestic product (GDP) growth rates have been continuously high in recent years and it has more than tripled its per capita income between 2000 and 2017.
Yet, the country is struggling with environmental challenges. Rapid industrialization in the past decades, lack of environmental protection and high population density have led to high levels of pollution and ecological degradation. Air, water and land pollution are damaging the natural ecosystems, thereby also diminishing biodiversity and straining resources.
This briefing summarises main findings of a desk analysis, literature review and interviews conducted on the topic of access to finance for Sustainable Consumption and Production (SCP) practices by SMEs in Bangladesh. The analysis was conducted as part of work in support of the EU SWITCH-Asia programme, by the SWITCH-Asia SCP Facility.