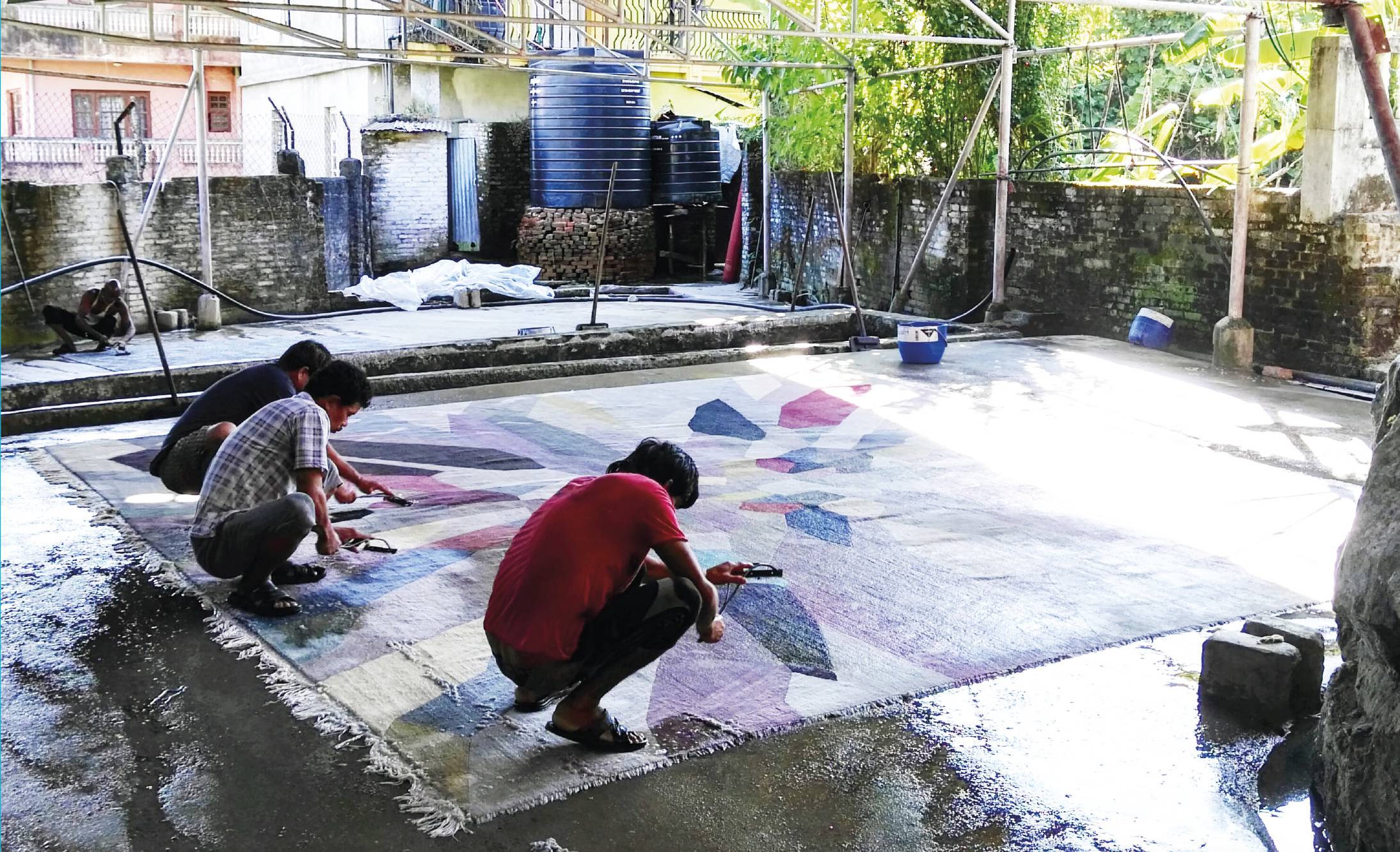 Enhancing Sustainability and Profitability of the Carpet and Pashmina Industries in the Kathmandu Valley
The Challenge
Carpet and Pashmina production are Nepal's second and third largest source of export earnings, and provide the largest source of industrial employment. These industries, however, are constrained by outdated production methods that are inefficient and highly polluting, leading to reduced competitiveness and environmental impacts.
The Objectives
The project aims to increase resource efficiency, profitability, and sustainable growth by mobilising private sector and relevant public sector authorities to reduce fuel and water use, and water pollution in the Nepalese carpet and pashmina industries. The project promotes sustainable production and SME profitability in the two of Nepal's highest earning yet most polluting industries.
The Way Forward
Conducting cleaner production (CP) awareness campaigns and engaging the carpet and pashmina industry associations;
Conducting training/workshops for the design, implementation and maintenance of CP techniques;
Developing model units for dyeing and washing sub-sectors and promoting cross-visits;
Providing financial literacy and business plan training for SMEs and access to financing;
Capacitating CP service providers and carpet and pashmina industry associations;
Supporting the Ministry of Industry and the Ministry of Science Technology and Environment in developing enforcement mechanisms for existing regulations.
VIDEO 
Duration:
1/2014 – 7/2017
Total Budget:
EUR 1,058,939 (EU contribution: 90%)
Contact Detail:
Mr. Surendra Chaudhary
Sanepa, 44700
Nepal
Lead Partners
Mercy Corps – Nepal (MC Nepal)
Partners

Society for Environmental and Economic Development Nepal (SEED Nepal)
Gallery