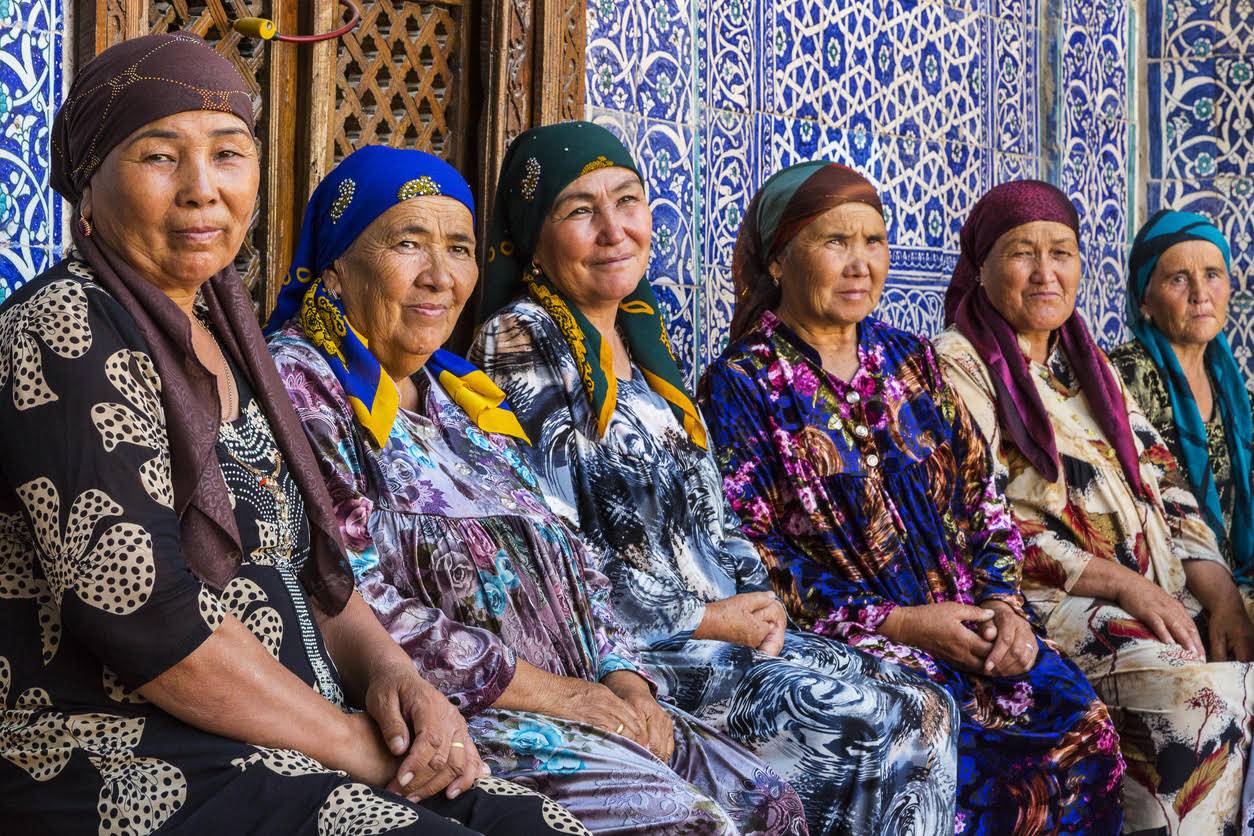 Country: Kazakhstan, Tajikistan, Uzbekistan
The unique cultural heritage, and the historical, archaeological and natural attractions of Central Asian countries continue to attract tourists to Uzbekistan, Kazakhstan and Tajikistan. As the region is becoming increasingly popular for tourism, the concept of sustainable tourism has the potential to support growing local economies, by respecting communities and protecting cultural and heritage sites from risks of overcrowding and from damage caused by natural disasters. However, there are still challenges hindering the development of the tourism sector in the region, particularly when it comes to ensuring responsible consumption and production (SDG 12) in the tourism value chain, increasing resource and energy efficiency, reducing waste, achieving sustainability across all economic sectors, and improving innovation, infrastructure and connectivity, among others. 
The EU funded SWITCH-Asia project A model for sustainable tourism in Central Asia: Building capacities, creating awareness, introducing technology (MOST), now in its third year of implementation, is currently promoting a well-structured model for sustainable tourism in Uzbekistan, Kazakhstan and Tajikistan that can contribute to preserving and strengthening local culture, heritage and traditions, while also protecting the natural environment. 
This goal is achievable by providing a life-cycle and supply-chain management approach that sets sustainability as the standard in tourism. The approach covers issues ranging from support for regional policies and planning, adoption of standards, introduction of value-chain concepts, to raising awareness among all relevant participants by highlighting the multi-stakeholder nature of tourism sustainability and the obvious benefits that will arise by engaging the cooperation of all stakeholders working together.
At the beginning of the third millennium, Central Asia was barely on the world map of tourism. Two decades after, some countries in the region are now becoming a brand! Traditional and modern destinations are flourishing, while tourism stakeholders are gaining a culture of professionalism, quality, social inclusion and sustainability. MOST means bridge, and by crossing it sustainable tourism is heading for a brighter future, said Prof. Gian Andrea P. Garancini, MOST General Coordinator.
The work we are proud of and our achievements so far 
Skills Development – Training tourism stakeholders and strengthening their capacities to become champions of Sustainable Tourism in the region
Since the project's launch on 3 February 2020 in Tashkent, Heraklion Development Agency (HAD) together with its implementing partners have organised and delivered, in Uzbekistan, Kazakhstan and Tajikistan, a series of online training seminars on the Global Sustainable Tourism Council (GSTC) criteria for sustainable tourism, quality standards and certification methods, green procurement, environmental certification process and relevant tools for assisting data collection and management.
A total of 32 trainees from Kazakhstan, 62 from Tajikistan and 105 from Uzbekistan have participated in these seminars. Activities are still ongoing in Uzbekistan, and a total of 380 tourism-related micro, small and medium-sized enterprises (MSMEs) in Central Asian countries have benefitted from project activities.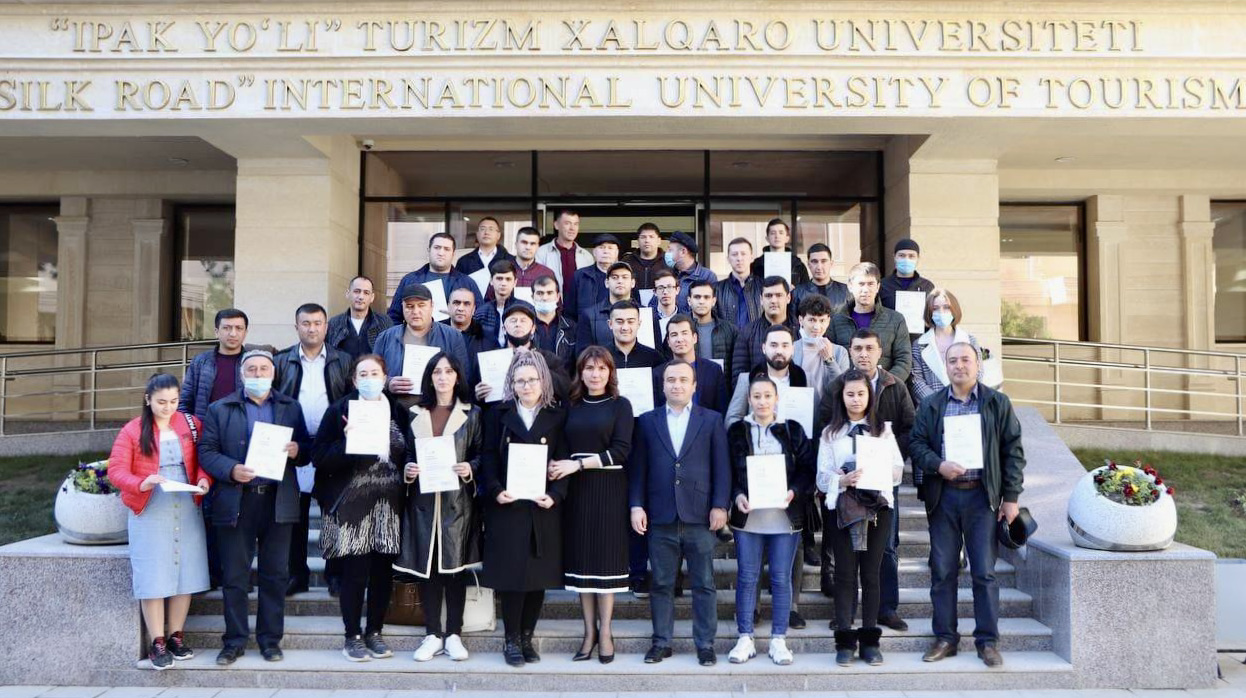 To promote a new and well-structured model for sustainable tourism in targeted countries, at least 440 enterprises have been invited to join the MOST online training courses by the end of 2022. So far, training has been conducted in all of the 27 target groups, with the final 11 groups in Uzbekistan having received their training in February 2022. European Profiles S.A. prepared the Training Programme and implemented a 3-day training session on marketing for tourism MSMEs in Kazakhstan, Tajikistan and Uzbekistan. In Kazakhstan, the training was conducted in 3 groups with 54 MSMEs participating in all; in Tajikistan a total of 4 groups with 50 MSMEs participating in all. In Uzbekistan, training for 9 groups with 139 MSMEs participating was conducted through the end of December 2021. Access to finance is also being promoted by connecting MSMEs and business angels and investors for facilitating the adoption of the SCP practices in the tourism sector. 

Our company participated in trainings on environmental standards and marketing. We were also offered the installation of equipment to control electricity, temperature and humidity. During the training, we took note of the possibilities for using the tools of sustainable tourism in our own company, and we are now trying to apply all possible measures such as saving electricity, efficiently using resources, preserving our heritage and promoting respect for nature among our tourists, said Ms Madina Iskakova, Executive Director of Explore Kazakhstan.
Quality and Standards – Transforming Tourism through Green Procurement, Certifications, Standards and Technology
In October 2021, project partner APINTECH LTD introduced state-of-the-art environmental certification as well as real time building management system (BMS) in hundreds of tourism enterprises in Central Asia. For certification, a special cloud environment has been set up in Russian and is currently in use to assist data collection and reporting for ISO 140001, CSR and the HCMI standard, an emerging certification initiative for the tourism sector (see video). 
On 21 April 2022, the Eurasian Tourism Association held the international seminar 'Sustainable planning as the basisfor the development of the tourism industry of the Republic of Kazakhstan' within the framework of the MOST project. Recommendations were formulated on the implementation of sustainable planning practices such as introducing green procurement, stimulating the passage of environmental certifications and accreditations in the field of tourism, and increasing competencies in the field of sustainable production.
In January 2022, the Guide on European Best Practices in Sustainable Tourism was published, with concrete examples from the EU supporting sustainable consumption and production patterns in the operation and delivery of enterprise services in the tourism sector in Central Asia. The scope of this Guide is to identify good and best practices in the EU in sustainable tourism and to transfer the acquired knowledge to countries in Central Asia, and more specifically to the project partners in Uzbekistan, Kazakhstan and Tajikistan.
The next steps forward in our journey 
In Uzbekistan, the tourism sector has a great potential, and this in spite of the fact that COVID had a negative impact on tourism worldwide. In fact, the post-pandemic recovery period is creating an opportunity not only to rethink business models and supply chains, but also to build back better and build back right. Sustainability in our societies is no longer simply about increasing efficiencies or complying with regulations—it is about making fundamental changes in the way business is done and in the way the world consumes. The European Union stands ready to support Uzbekistan in this unique opportunity to integrate sustainable consumption and production principles and circular economy approaches into the tourism sector, said Charlotte Adriaen, Ambassador of the EU in Uzbekistan.
As tourists are increasingly paying more attention to the environmental footprint and the socioeconomic impact of their travels, and as interest grows for tourism products and experiences that can help protect the environment and bring tangible benefits to local communities, MOST will continue to support targeted MSMEs to move towards more sustainable ways of producing, operating and delivering their services, by obtaining appropriate equipment, seeking marketing support and networking opportunities, and transferring EU good practices. Moreover, this work benefits from the collective synergy of being strongly aligned with the EU Green Deal priorities and the CAREC Tourism Strategy 2030 endorsed by ministers and senior officials to maximize economic opportunities while promoting safe, sustainable and inclusive tourism and safeguarding ecosystems. 
More information:
Original article featured on MOST website