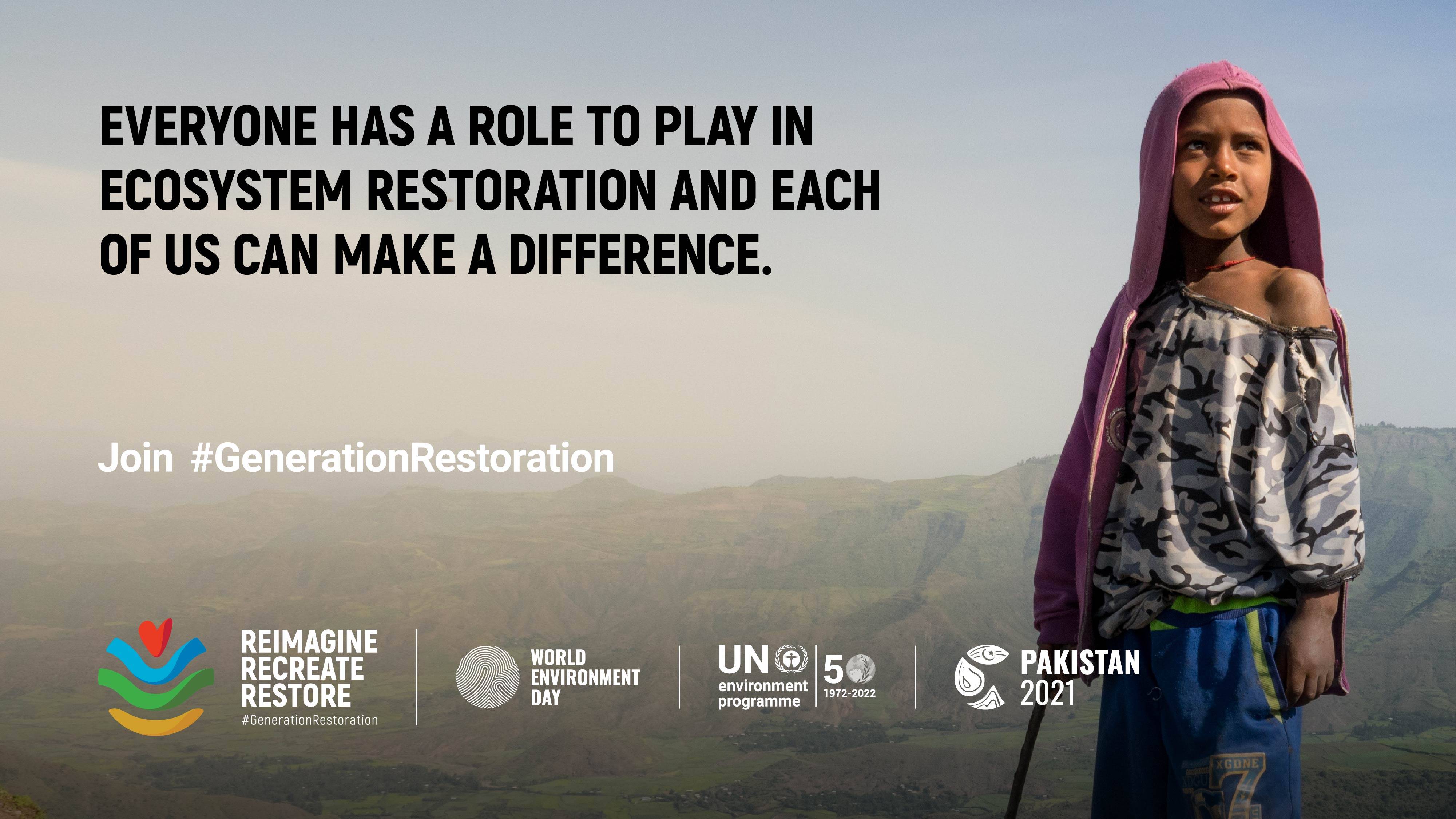 Type: Webinar
Location: India (Online)
Organizer: RPAC
World Environment Day 2021 India
WHEN:  3 June 2021     I           TIME:  11:00 - 12:00 (IST)            I        Register here     I    Streaming here
Background
World Environment Day is celebrated every year on June 5 to raise awareness and generate action on a pressing environmental issue. The Day offers an opportunity to reflect on accomplishments and renew our resolve in overcoming the environmental challenges facing the world today. Held annually since 1974, World Environment Day is a vital platform for promoting progress on the environmental dimensions of the Sustainable Development Goals. Governments, major corporations, non-governmental organizations, local communities, celebrities and citizens around the world adopt the World Environment Day brand and participate in celebrations every year in support of the environment.
World Environment Day 2021 is hosted by Pakistan on the theme of "Ecosystem Restoration" under the campaign "Reimagine. Recreate. Restore." The official hashtags for the Day are #GenerationRestoration and #WorldEnvironmentDay. This year, the Day will also serve as the formal launch of the United Nations Decade on Ecosystem Restoration 2021-2030.
Increasing food consumption by a growing population, together with changing dietary habits, poses an immense challenge for the global food system including India with the second largest population in the world. A crucial question is how to meet the increasing demand for food and provide healthy diets for all for the decades to come without undermining the Earth's resources and crossing planetary boundaries. At the same time with the rise in online food delivery due to pandemic, packaging waste (mostly plastic) has emerged as a key concern.
In line with the World Environment Day 2021 theme of ecosystem restoration, SWITCH-Asia RPAC, implemented by UNEP in partnership with Sri Guru Gobind Singh College of Commerce (SGGSCC), University of Delhi will organize a webinar to highlight the vital role of applying SCP principles for the resilient ecosystems with a focus on Sustainable Food Systems. This webinar aims to inspire youth action and engagement towards adopting sustainable, organic and healthy diets while being mindful of the packaging waste and issues around it.