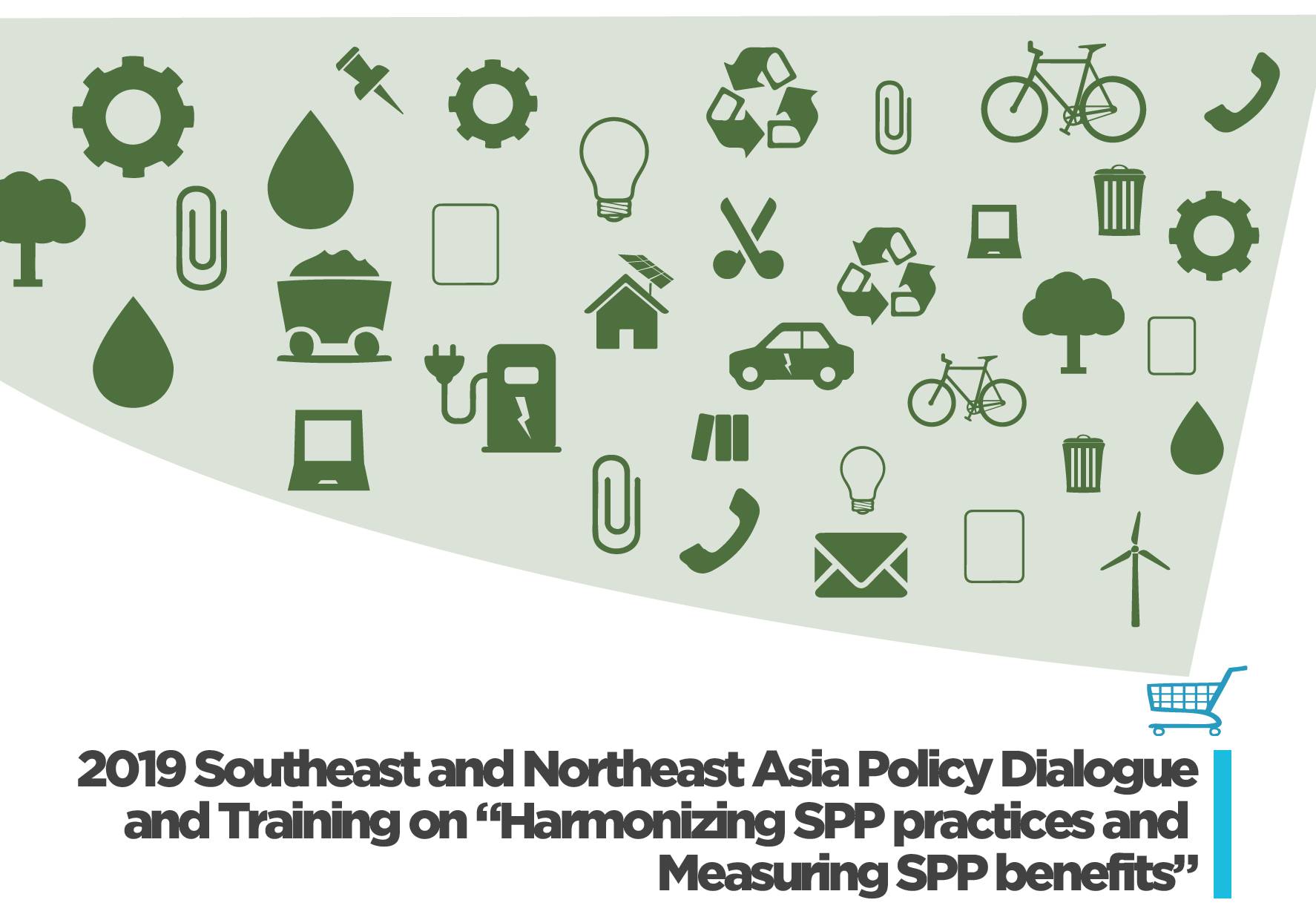 Type: Conference
Location: Suzhou, China
Organizer: RPAC
The activity will take place in parallel with a series of events related to green procurement organised by the China Environmental United Certification Center (CEC)
Background:
Governments spend on average between 12 and 30 per cent of their GDP for procuring goods, services and infrastructure. This enormous purchasing power needs to be reformed to ensure that the state is buying the most sustainable solutions to today's challenges. This is also highlighted in SDG Target 12.7. Sustainable Public Procurement (SPP) has been one of SWITCH Asia's priority topics since the beginning of the programme. Regional, sub-regional and national activities have been carried out by the SWITCH-Asia Regional Policy Advocacy Component (RPAC) at both political and technical levels.
These activities, combined with an ecosystem of other activities and programmes in SPP supported by national and international organizations in the region, have led several countries to developed sustainable public procurement policies and national governments to increasingly recognize public procurement as a tool to incentivize the development of markets for green and sustainable products and services.
However, not all the countries in region are at the same level in relation with SPP and while some are well advanced other countries are still trying to understand how to implement SPP practices.
Objectives:
The main objective of this policy dialogue and training is to ensure that "no one will be left behind" in the region in relation to SPP. The 3-day event will focus on exchanging technical knowledge on SPP policy development and on measuring the benets of SPP.
To achieve this main objective, the specic objectives are:
Discuss the possibility of harmonizing the process of developing SPP policies
including SPP criteria, monitoring, etc.
Build capacity on: i) measuring of benets achieved through SPP; ii) indicator SDG
12.7.1 monitoring and reporting.
Showcase good practices of countries measuring the bene¬ts of SPP.
Expected Results: 
SPP assessment at the national level undertaken;
Identified challenges and opportunities for SPP harmonization at the sub-regional level;
Participants trained in 2 specific SPP topics;
Participants understand how to report on SDG 12 Indicator 12.7.1 (Number of countries implementing sustainable public procurement policies and action plans); 
SPP good practices brochure elaborated.
The SWITCH-Asia Regional Policy Advocacy Component (RPAC) is one of the three components of the SWITCH-Asia II programme, funded by the EU. RPAC is implemented by the United Nations Environment Programme and its overall objective is to strengthen the dialogue at regional, sub-regional and national policies on Sustainable Consumption and Production (SCP) in selected Asian countries. 
Contact details:  
Mr. Mushtaq Ahmed Memon
Regional Coordinator for Resource Efficiency
UN Environment, Regional Office for Asia and the Pacific
Project Manager
Regional Policy Advocacy Component
(SWITCH-Asia – the European Union funded programme)
Email: [email protected]