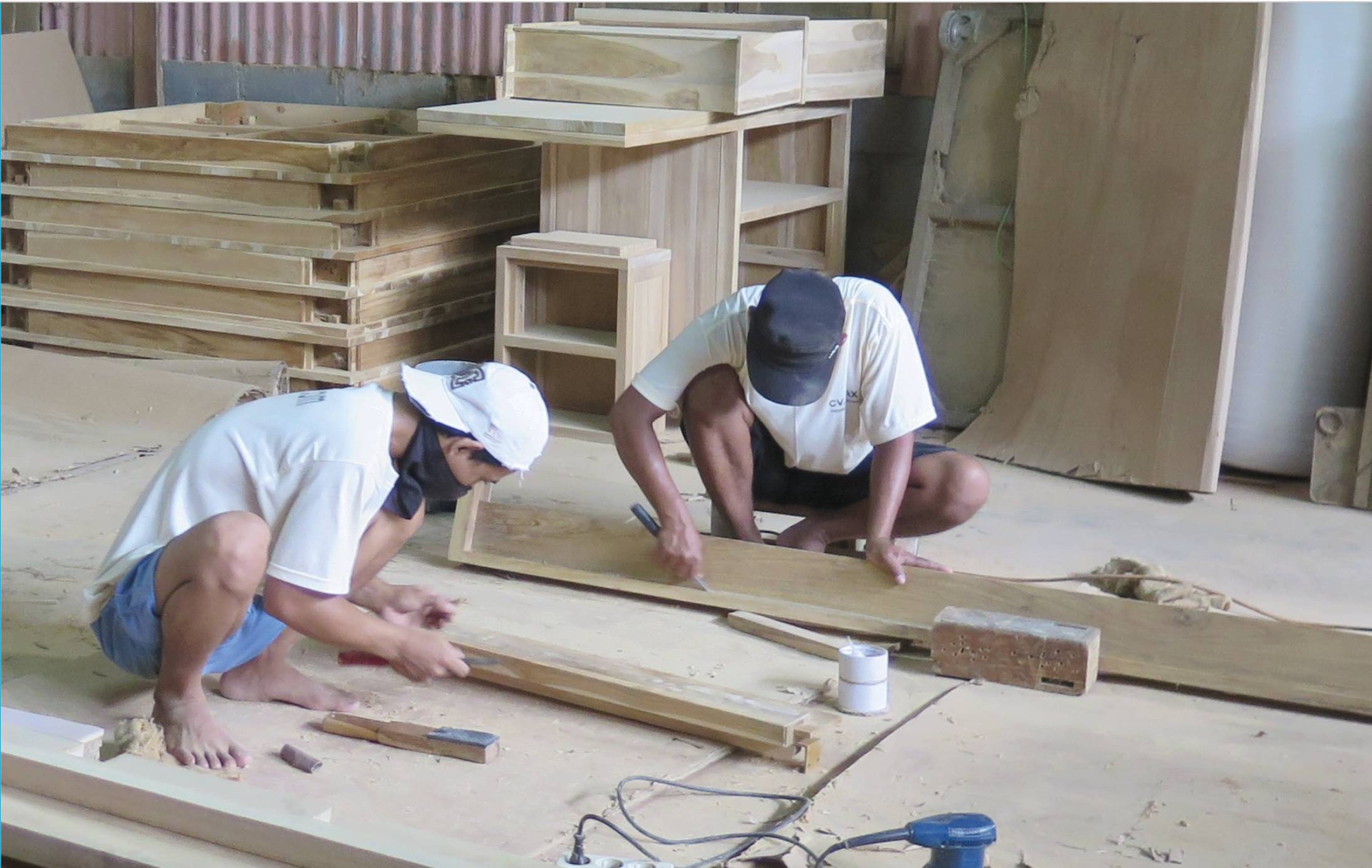 Promoting the Implementation of Timber Legality Assurance (FLEGT License) as a Key Step to Sustainable Production
The Challenge
Indonesia is home to the world's third-largest tropical rainforest area, making up 10% of the world's forest cover. Yet the forests are disappearing at an alarming rate – 1.4 million hectares of natural forests were cleared annually between 2000 and 2010, some legally and some illegally, for both domestic use and export. In the last few years, the government has taken steps to address forest governance and to promote sustainable forestry by entering into a Forest Law Enforcement, Governance and Trade (FLEGT) Voluntary Partnership Agreement (VPA) with the European Union (EU). The Timber Legality Assurance System (TLAS), also known as Sistem Verifikasi Legalitas Kayu (SVLK), is the basis for the VPA in Indonesia and is now used to certify that timber from Indo-nesian forests and industries is legally sourced. Incentives were previously insufficient to encourage small and medium-sized enterprises (SMEs) to invest fully in the sustainable consumption and production (SCP) of wood products.
The Objectives
The project focused on Indonesia's wood processing sector and worked with Indonesia's Furniture and Handicraft Trade Association (ASMINDO) to support wood-processing SMEs to adhere to domestic and international market regulations on timber legality, with a view to encouraging further SCP improvements. Specific objectives included:
By 2025, SCP to predominate as best practice in forest product markets worldwide, safeguarding forest value and supporting poverty reduction within the context of sustainable development;
By 2015, 30 SMEs in Indonesia's wood processing sector to have delivered legally-verified timber products to national and international markets, supported by the procurement policies for national government departments;
By 2015, 300+ SMEs to have shifted to producing increasing amounts of confirmed FLEGT licensed timber from a known source, through a series of capacity building steps and assessments.
The Way Forward
Undertook Timber Legality Assurance System (TLAS) and Chain of Custody (CoC) verification of the core group of 30 SMEs to increase trade of certified wood products;
Reached out to and built the capacity of 300 wood processing SMEs and later to 2,500 SMEs;
Created showcase of successful take-up of TLAS verification by SMEs;
Distributed promotional materials on certificationsto all SME members of ASMINDO;
Conducted TV advertising campaign for general public and media awareness raising trips for journalists;
Linked up with public procurer for purchasing of legal and responsibly sourced timber from SMEs.
Duration:
2/2013 – 7/2016
Total Budget:
EUR 1,396,626 (EU Contribution: 78.15%)
Contact Detail:
Mr. Anwar Purwoto
WWF Indonesia
Gedung Graha Simatupang
Jl. Letjen TB Simatupang Kav. 38
Jakarta 12540
Indonesia
Lead Partners