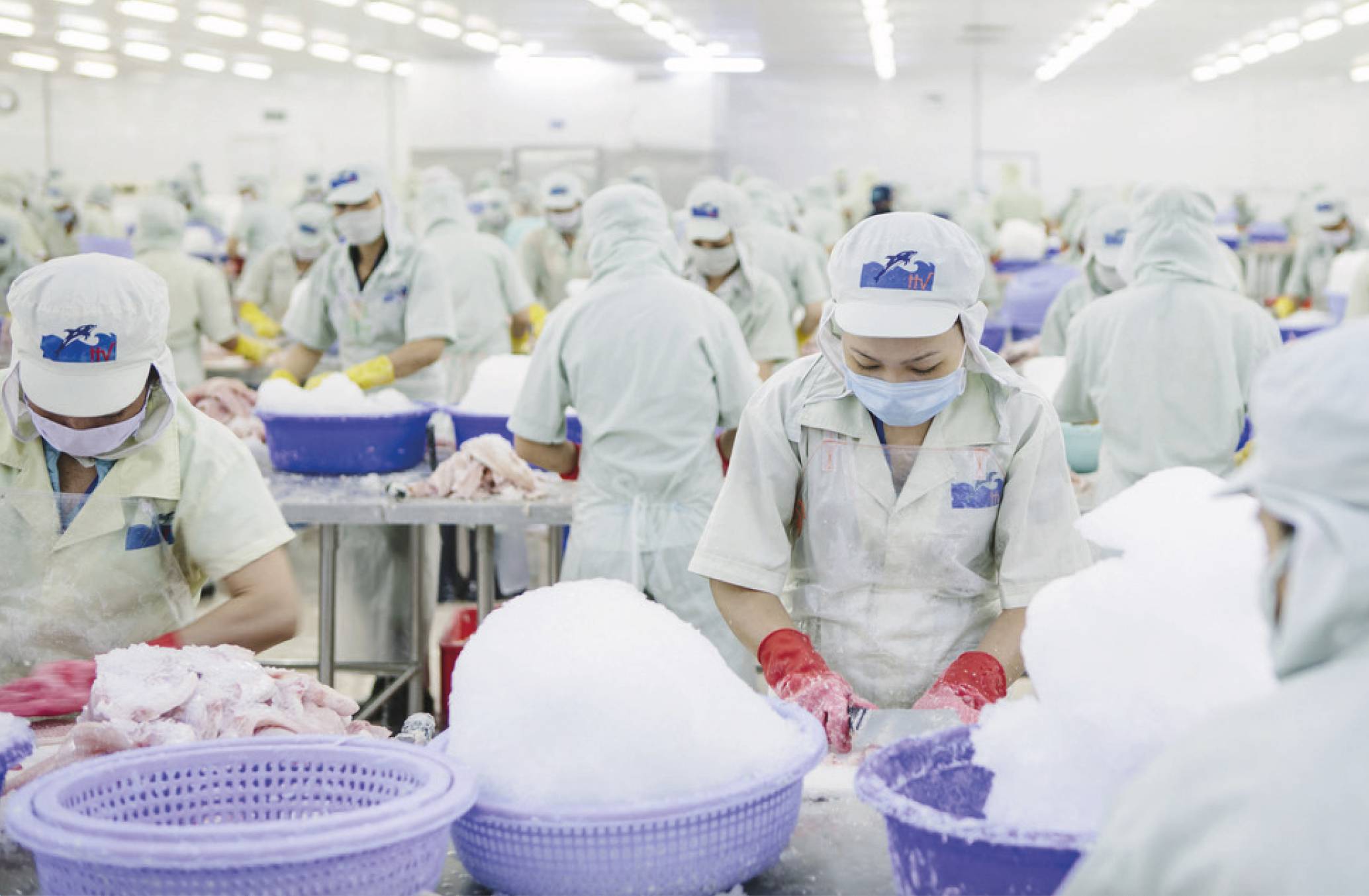 Establishing a Sustainable Pangasius Supply Chain in Vietnam
The Challenge
The Vietnamese aquaculture's significance for the country cannot be overestimated. The sector supplies over 90 % of the world pangasius export and hundred thousands Vietnamese depend on it. Instead of its rapid growth, there is a huge concern of the environmental and social impacts of pangasius farms and processing facilities. Uneaten feed, unused medication and untreated chemicals often escape the farm and enter the rivers. Producers' general lack of knowledge results in poor quality products, leading processors and producers to compete on price rather than quality or added value.
The Objectives
The project aims that by the end of its action at least 70% of the targeted middle to large pangasius producing and processing SMEs, and 30% of the feed producers, hatcheries and small independent production SMEs are actively engaged in resource efficiency and cleaner production (RE-CP); and at least 50% of targeted processing SMEs are providing sustainable products with Aquaculture Stewardship Council (ASC) standard to EU and other markets.
The Way Forward
Defining the model farm and setting up training centre;
Identifying potential buyers and conducting awarenessraising in the EU;
Conducting capacity building on market requirements;
Conducting study tours to model farm and leading companies;
Providing capacity building for Vietnam national experts on international legislation regarding seafood markets;
Providing advisory support in developing "bankable" investment proposals;
Providing one-to-one support for ASC certification;
Establishing synergies between feed producers and production and processing SMEs.
Duration:
4/2013 – 3/2017
Total Budget:
EUR 2,372,437 (EU Contribution: 80%)
Contact Detail:
Mr. Le Xuan Thinh
4th Floor, C10 Building,
Hanoi University of Science and Technology, Hanoi
Vietnam
Lead Partners
Vietnam Cleaner Production Centre (VNCPC), Vietnam
Partners
Vietnam Association of Seafood Exporters and Producers (VASEP)