Press Release, World Environment Day 2021
Beijing 3 June 2021: To highlight environmental issues and raise awareness on links between ecosystem restoration and sustainable consumption and production, the EU funded SWITCH-Asia Regional Policy Advocacy Component (RPAC), implemented by UNEP, organized a national dialogue on Ecosystem Restoration and Sustainable Food Production and Consumption to celebrate World Environment Day 2021 in Beijing, with real-time livestreaming, in partnership with Institute of Geographic Sciences and Natural Resources Research, Chinese Academy of Sciences (IGSNRR).
Farmlands now cover more than one-third of the Earth's land surface and are perhaps our most vital ecosystems to sustain human-kind. In China, farmland is facing multiple challenges, including food security risk, ecosystem degradation, reduction of cultivated land and climate change, due to the rapid industrialization, urbanization, and increased population. Restoring agricultural ecosystems by using nature, such as using crop rotations, and growing more diverse crops and integrating them with livestock would boost farm productivity. The resource circularity in food production and consumption can also contribute to the development of resilient ecosystems, such as increased agricultural efficiency through local production of food, enhanced ecosystem by adopt of agro-ecological practices and food waste composting.
Dr. Mushtaq Memon, UNEP Regional Coordinator for Resource Efficiency in Asia & Pacific, gave welcome remarks and highlighted the critical role of technological innovation for ecosystem restoration. 'Circular Economy can be a key criteria for China and the EU to restore ecosystems', he said. 
The event was opened by Ms. Feng Mei, from the EU Delegation to China. In presenting the SWITCH-Asia program, Ms. Mei highlighted its full alignment to the external dimension of the European Green Deal and its priority areas. 'Ecosystem restoration and sustainable food production and consumption are cross covered by the EU's Farm to Fork strategy, the Organic Action Plan and the more recent Zero Pollution Action Plan, which play fundamental roles to enable the changes that will lead Europe towards carbon neutrality by 2050', she said. 
Soil-Food-Environment-Health Nexus for Sustainable Development was presented as a keynote speech by Mr. ZHU Yongguan, Academician of Chinese Academy of Sciences. He stated, 'Soil health is the foundation of food health and human health. Fostering a healthy soil is a nexus approach for high quality development and sustainable life'. 
Ms. WANG Qian, Programme Management Officer, UNEP China Office finally concluded, 'food health is an issue of common concern to government agencies, academics as well as the general public. Sustainable food consumption and production would contribute to climate change actions, carbon neutrality, soil and water resources protection and ecosystem restoration'.
The dialogue, as a complimentary to the Celebration of the 2021 World Environment Day, brought together 16 notable speakers from academia, national government and international organizations to share knowledge connecting sustainable food production and consumption to ecosystem restoration, and showcased good practices on sustainable food consumption and production from private sectors, civil society, practitioners and youth in the two panels. Empowerment of women in food systems was also highlighted during the panel session. The event was attended by 50 participants in person and reached more than 188,000 viewers via three real-time livestreaming platforms.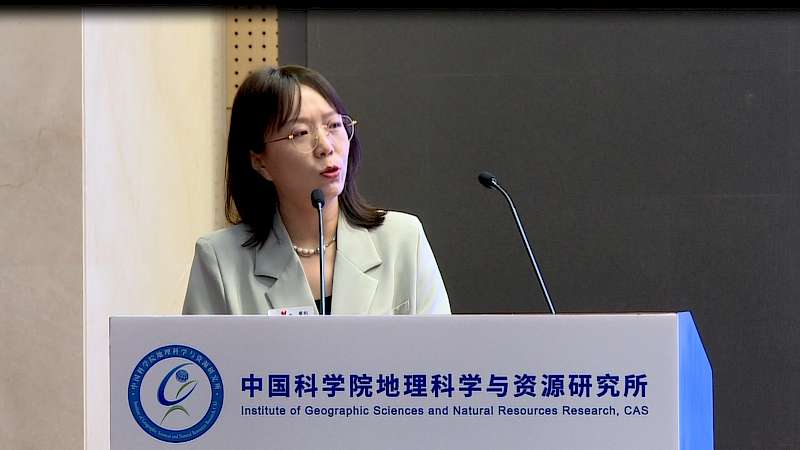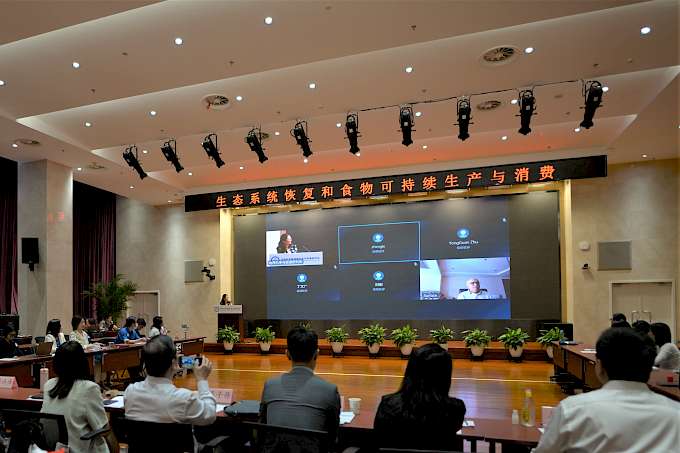 Contact details:
Dr. Mushtaq Ahmed Memon
Regional Coordinator for Resource Efficiency - United Nations Environment Programme, Regional Office for Asia and the Pacific
Project Manager - Regional Policy Advocacy Component (SWITCH-Asia – the European Union funded programme)
Email: [email protected]