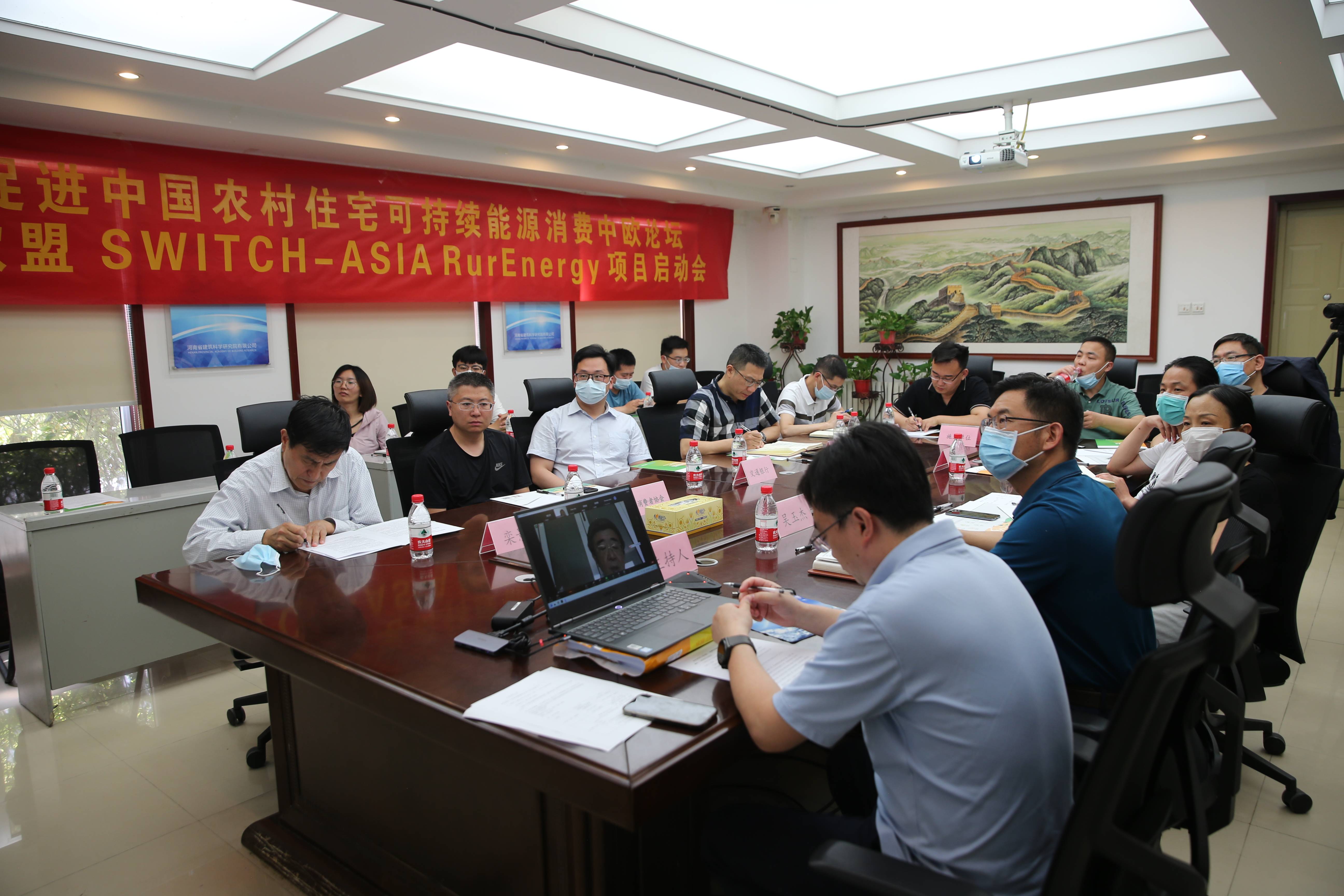 Kick-off meeting
The Kick-off meeting of the EU funded SWITCH-Asia RurEnergy project was held on 30 May 2022. The project aims to promote sustainable residential energy consumption in rural China. About 250 participants from government, think tanks, industrial associations, academics, financial institutes, and MSMEs joined the event part online and onsite. 
Rural houses account for almost 40% China's total building stock and for more than 20% of final energy consumption. Heating and cooking consume most energy in rural houses. Until now, many rural houses are built by local construction workers and are not energy efficient. Dispersed coal and unprocessed biomass are the major sources for conventional heating and cooking. Thus, sustainable energy consumption in rural China is vital for decarbonization and sustainable development.   
Ms. Mei Feng, Programme Officer of the EU Delegation to China, introduced the SWITCH-Asia programme and presented the European Green Deal.
 I hope that the SWITCH-Asia programme could support China in achieving its sustainable development goals. In this specific project, I hope Europe's best practices and tools in delivering energy efficiency and climate mitigation targets can benefit the targeted groups in the Province of Henan and Gansu, contributing further to the scaleup of sustainable energy models to other rural areas in China, said Mei Feng.
Mr. Hongbo Ni, former Director of Department of Standard Quota, the Ministry of Housing and Urban-Rural Development of PR China, strengthened the importance of rural sustainable energy consumption for achieving carbon neutrality and the "Beautiful Villages" Strategy in China. He believes the SWITCH-Asia RurEnergy project will contribute to rural energy transition in China through providing opportunities of learning from European experiences and EU-China exchanges.
Mr. Gongbao Chen, Deputy Director, Xuchang Municipal Construction Bureau, introduced current work in the field of sustainable rural energy in Xuchang City, a key pilot region of the RurEnergy project. He also welcomed the RurEnergy project to support the transition process in the rural area of Xuchang city.
Ms. Chun Xia-Bauer, Senior Researcher of Wuppertal Institute for Climate, Environment and Energy, introduced the six core tasks of RurEnergy, ranging from toolbox development, pilots, replication, policy support, APP development, to communication and awareness raising activities. Her presentation was followed by Mr. Yujie Wu, Senior Rngineer, Henan Provincial Development Centre for Green Building Science & Technology and Industrialization and Ms. Xiaoli Dong, Secretary General, Gansu Construction Technology and Building Energy Saving Association who explained the current challenges for sustainable energy consumption in the rural areas of Henan and Gansu.
The introductory session was followed by an expert roundtable on sustainable energy consumption in rural areas of both China and Europe, where representatives from research institutions, think tanks, and financial institutes from Europe and China could share their insights.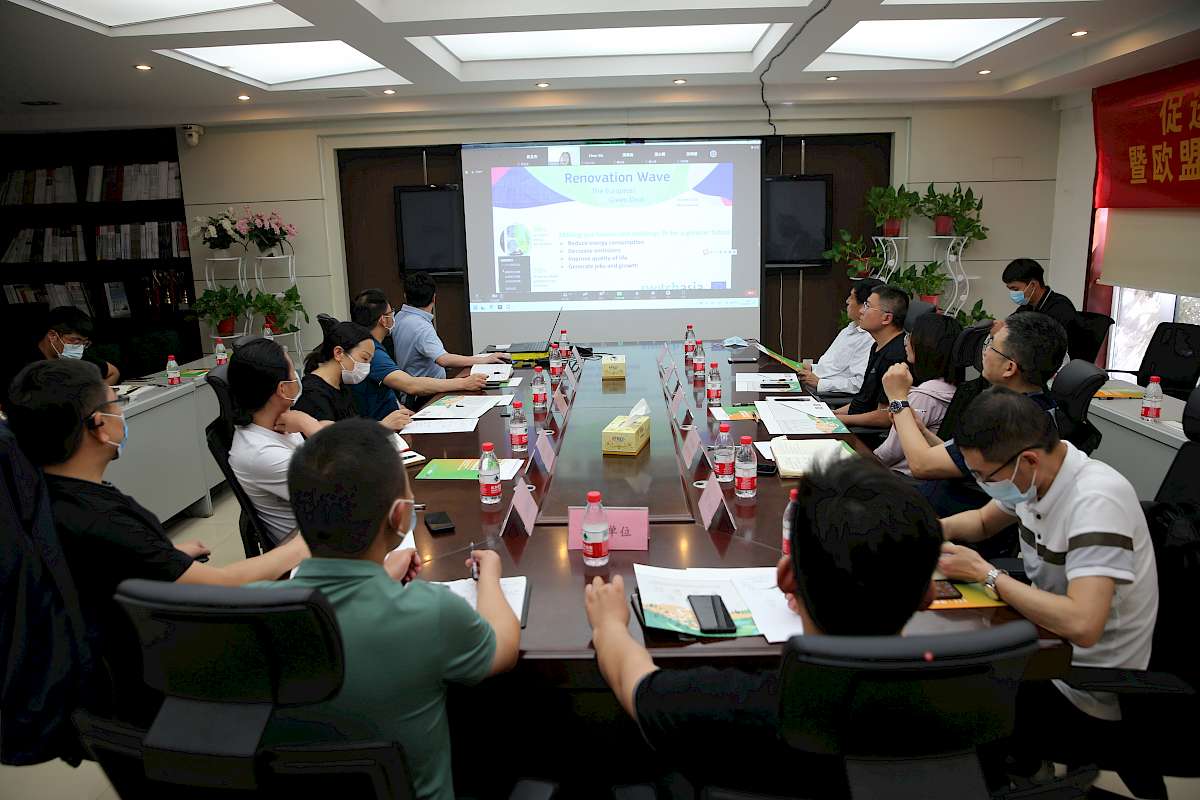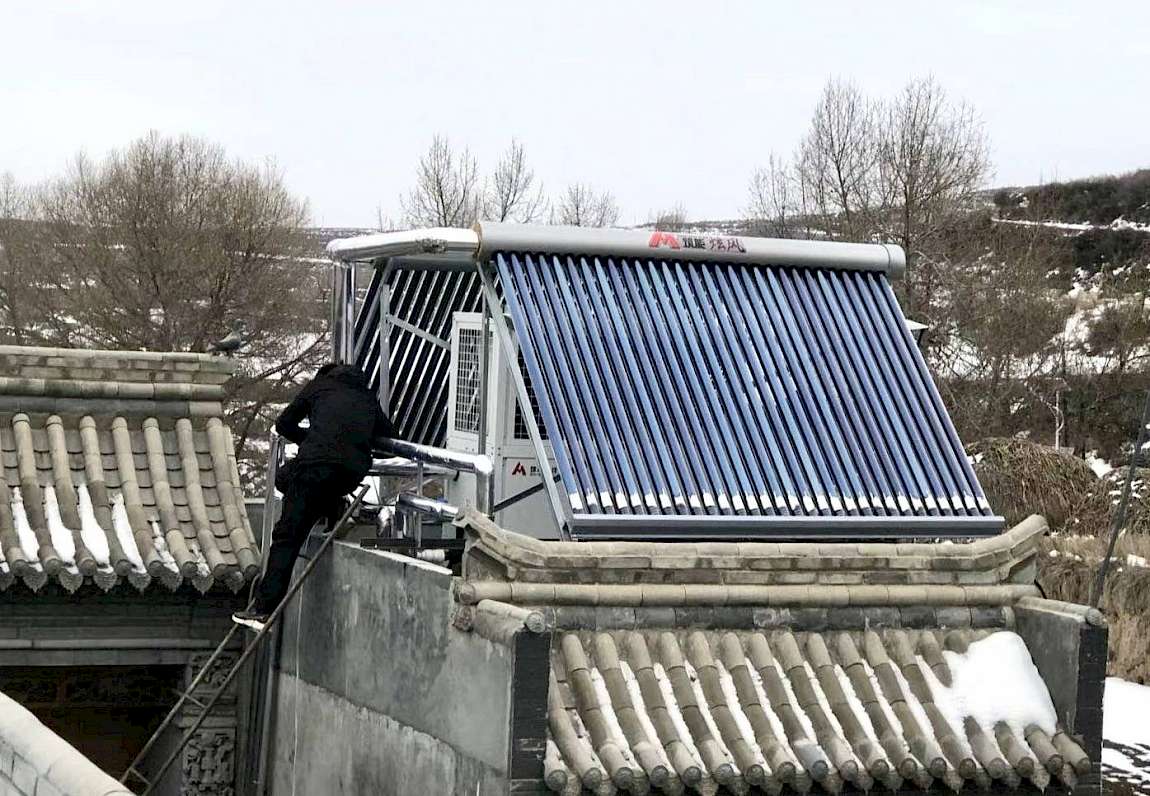 Professor Xinye Zheng from Renmin University of China pointed out that there is a significant carbon inequality among Chinese households, where rural areas and western China are more disadvantaged. Heating is the major source of such inequality. 
Mr. Manolis Karampinis, Researcher of the Centre for Research and Technology Hellas, shared lessons learned from the Horizon 2020 AgroBioHeat project. He presented the benefits and challenges of adopting agro-biomass in rural Europe as well as technology solutions, business models, and good practices.  
Professor Xudong Yang from Tsinghua University pointed out that rural energy solutions should take into account the affordability for rural households, efficiency, low O&M costs, and high replicability. He then presented a module-based solution for sustainable rural energy consumption based on these criteria and future technology pathways for rural energy transition in China.
Mr. Robert Honeyman, Head of Analysis of Gemserv, presented the status-quo of rural buildings and potential decarbonization solutions in Europe. He then mapped various challenges (e.g., historical building stock, costs, and skills) as well as opportunities (e.g., cost reduction of heat pumps, diverse solutions, smart) for sustainable rural energy in Europe. 
Mr. Ximiao Dong, Principal Researcher of Merchants Union Consumer Finance Company provided an overview of how green financing has supported development of sustainable buildings in China. He then presented current challenges of financing energy retrofitting and clean energy use in rural areas and different financing models.
Finally, Mr. Thomas Götz, Co-Head of Research Unit Energy Policy of the Wuppertal Institute, presented various EU regulations for solid fuel boilers and stoves as well as for solid biomass fuels. He also introduced a set of voluntary labelling and certification schemes with detailed criteria, e.g., in Germany, Austria. 
Learn more about the EU SWITCH-Asia RurEnergy Project here.