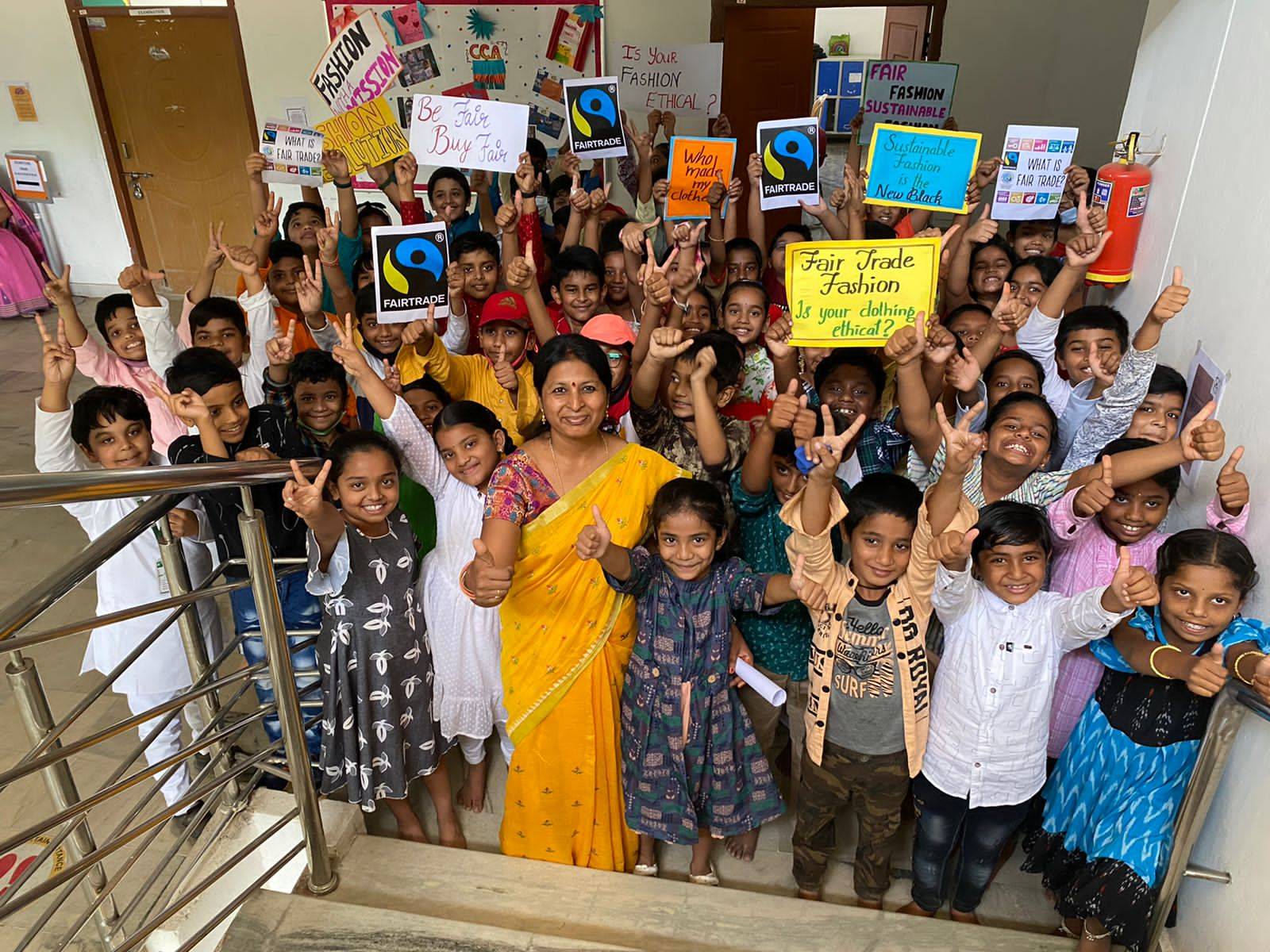 25 schools with 23,188 students from all over the country have registered for the Fairtrade India Schools Programme, becoming a part of a global movement for a fairer and more sustainable world. 
On 26th April 2022, six schools were awarded FairAware and FairActive status at the second virtual Award Ceremony, to recognise their achievements in successfully completing different steps and stages towards becoming Fairtrade Schools. The award ceremony saw the participation of 177 attendees.
During the ceremony, schools shared many aspirational institutional commitments to sustainability and announced their desire to take sustainable actions through Fairtrade by switching to sustainable spices in the central kitchens, committing to Fairtrade sustainable school uniforms, choosing Fairtrade certified footballs for their sports classes and adding Fairtrade certified chikkis to school sports days. Teachers shared their stories when educating kids towards mindful consumption habits. For instance, inspiring them to bake and cook with Fairtrade sustainable ingredients, gifting Fairtrade on their birthdays and being more conscious of the impacts of their fashion choices. Moreover, students are taking this knowledge and the awareness of Sustainable Consumption and Production (SCP) and Fairtrade also to their households and communities. They are engaging in dialogues with CEOs of Fairtrade Labeled brands, learning about Fairtrade in their classrooms, setting up stalls at their school functions and in nearby malls, among others. Over the last few years, the programme has witnessed many students urging brands to be more transparent, fair and sustainable. The Fairtrade Mark is widely recognised among youths as a label of fairness. Sustainability education and advocacy are key to driving systematic change in food and fashion value chains, and expanding the responsible consumption movement beyong the classroom.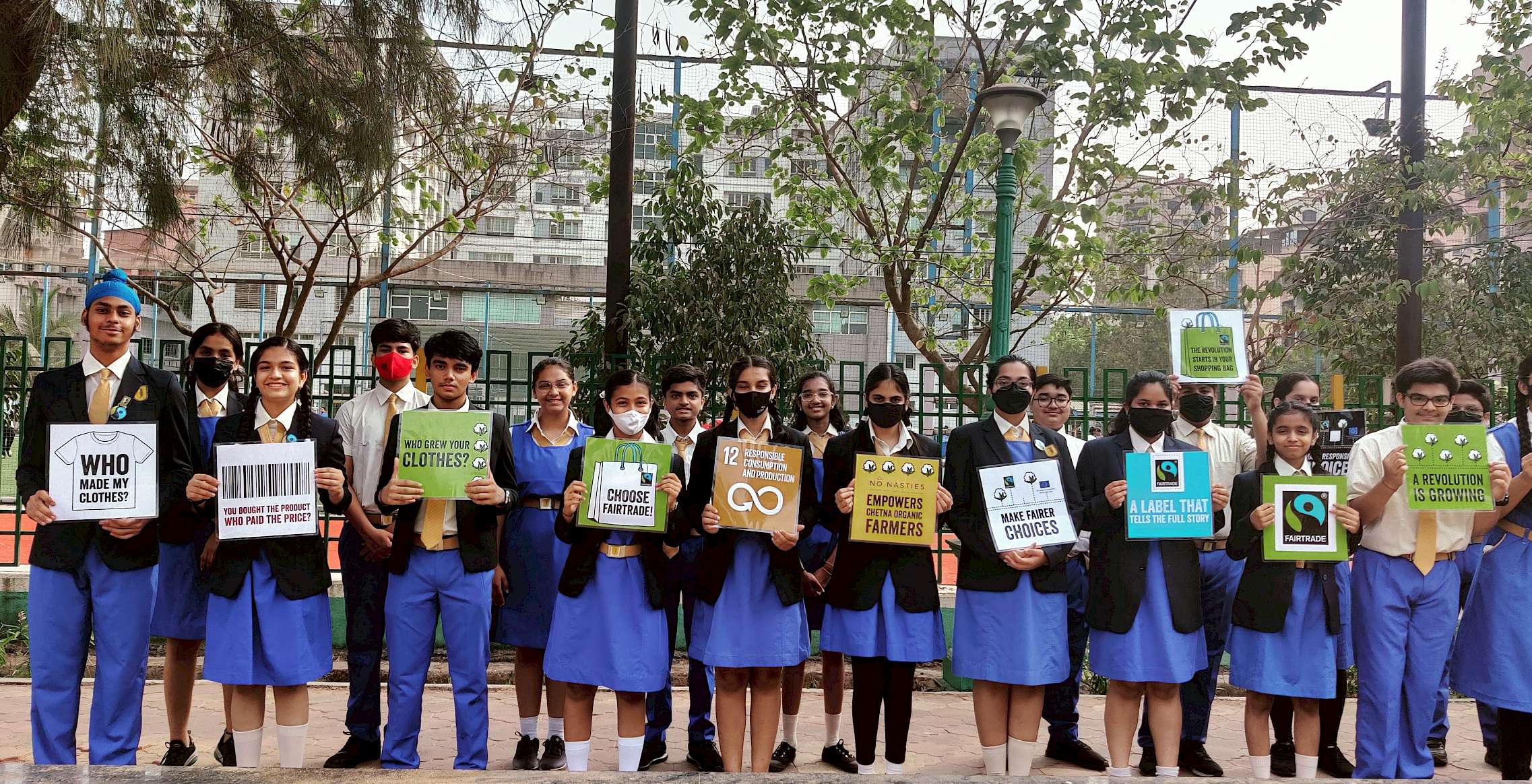 Abhishek Jani, CEO, Fairtrade India project of Centre for Social Markets said: 
The ongoing global crises shows us how we are interconnected and interdependent. It is therefore crucial that we work towards a sustainable future for all and for the planet. It is heartening to see that in partnership with the Fairtrade India Schools Programme, education institutions and students from across India are taking a leap in promoting a fairer and more sustainable future. The support from the European Union's SWITCH-Asia programme is enabling us to mainstream this work on sustainability education in India.   
The Award Ceremony was followed by an open forum discussion where four schools shared the pedagogy for Fairtrade education with new schools joining the programme in order to encourage them to take actions towards the Sustainable Development Goals (SDGs). Last September, Fairtrade India also launched a Digital Portal where schools can report their activities, connect with other schools and download resources to help raise awareness about Fairtrade in their communities.
The Fairtrade India Schools Programme has now 25 registered schools spread across 14 cities in 10 states: Uttar Pradesh (Noida and Greater Noida West); Maharashtra (Mumbai, nashik and Pune); Haryana (Gurgaon); Tamil Nadu (Chennai and Erode); Karnataka (Bangalore and Mysore); Delhi NCR, Punjab (Ludhiana), Madhya Pradesh (Neemuch), Telangana (Hyderabad) and Rajasthan (Jaipur). Globally, there are over 1800 Fairtrade schools in nine countries including Germany, Poland, the UK, Australia, among others.
The Fairtrade India Schools Programme is co-funded by the European Union SWITCH-Asia Programme and the project remains committed to enhance learning and curriculum to understand the SDGs and the role each one of us can play in making the world more fair and equal.
The Chief Guest for the event, Ms Lisa Serero, Education Manager, Fédération Artisans du Monde, Paris, France,  a French organisation which promotes Fairtrade through education, advocacy and the sale of fair trade products said: 
Just like the community in India, our greatest wish is to reach a world where all human rights and planet – both are at the center of everyone's concern. When you enter the Fairtrade movement you cannot live the way you used to live before – something changes. I congratulate the commitment of Principals, teachers and of students because all of you played a key role and now you become part of a global movement of Fairtrade Schools.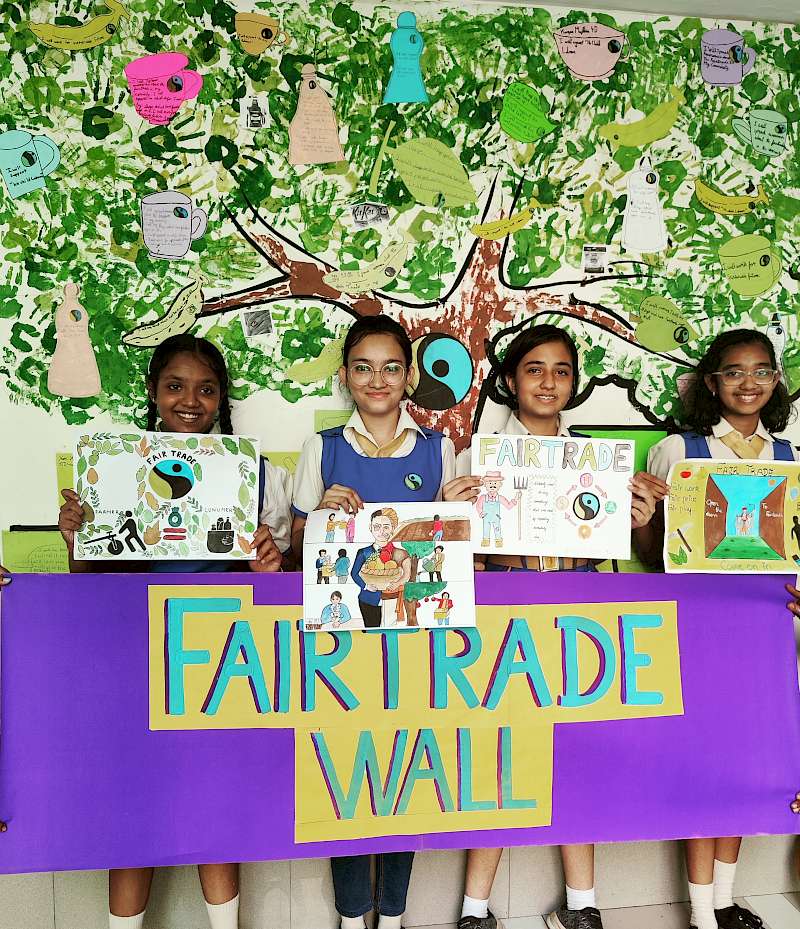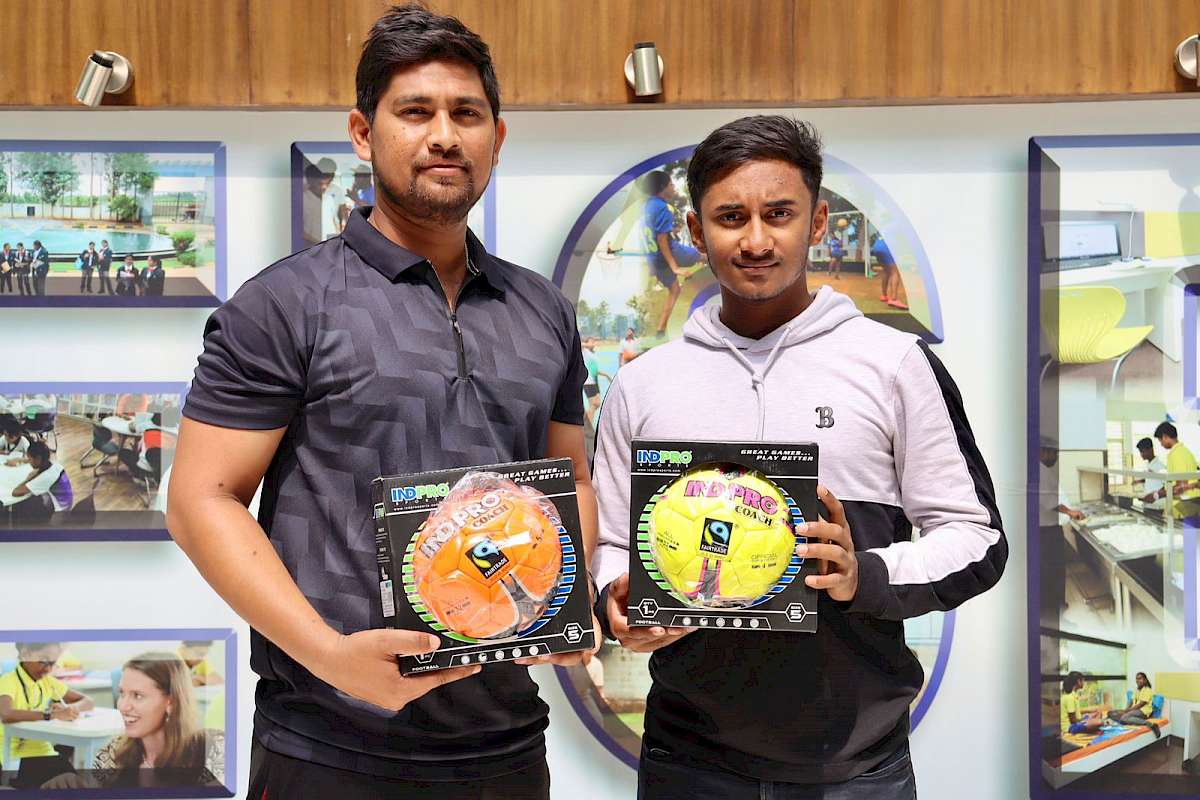 There are nine steps that are included in three stages to become a Fairtrade School. At the FairAware stage, schools draft their plan of action for their academic session, starting with a Fairtrade Assembly, setting up a Fairtrade Steering Committee and raising awareness about Fairtrade and its contribution to sustainable production. The FairActive stage aims at building students' skills through curriculum-linked classroom activities, teaching them how to run Fairtrade campaigns, and by eventually encouraging them to make a Fairtrade switch which is all about the school demonstrating how small commitments to responsible consumption can be made through Fairtrade and in turn to promote more responsible production. All these conscious and mindful decisions count as actions towards SDG 12 - Responsible Consumption and Production. The final stage is the FairAchiever stage where schools take Fairtrade to their communities, adopt a Fairtrade procurement policy and post a final assessment of their commitment by the Fairtrade India team. After completing all the stages, the school is awarded the designation of a Fairtrade School.
Six schools received the FairActive and FairAware awards for their commendable work:
Ebenezer International School Bangalore (FairActive)

Ryan Global School, Kundalahalli, Bangalore (FairAware)

Delhi Public School, Nadergul (FairAware)

Goldcrest High, Vashi (FairAware)

The Manthan School, Greater Noida West (FairActive)

DPS International, Gurgaon (FairAware & FairActive)
Ms Rima Singh, Head of School, DPS International Gurgaon shared:
The Fairtrade India Schools Programme has  led to us to undertake projects that promote fair market practices, sustainable lifestyle and economic well-being of all sections of society. Through this project, students got opportunities to discover how their choices - as individuals and as a collective - can make a difference in the lives of people across the country and on the planet.
Despite the challenges of online learning and implementation of programmes, the Fairtrade movement has received immense support from the schools. Schools are gradually shifting to the Fairtrade Schools Digital Portal. The programme has helped students develop conscious mindsets and responsibly address problems of mass global consumerism, climate change, poverty, food waste, and human rights. It has enabled teachers to enhance the curriculum with age-appropriate learning, carefully curated lesson plans and school activities, so that students understand the inherent issues in our food and trade systems and Fairtrade's role in making the system fairer, greener, more transparent and sustainable.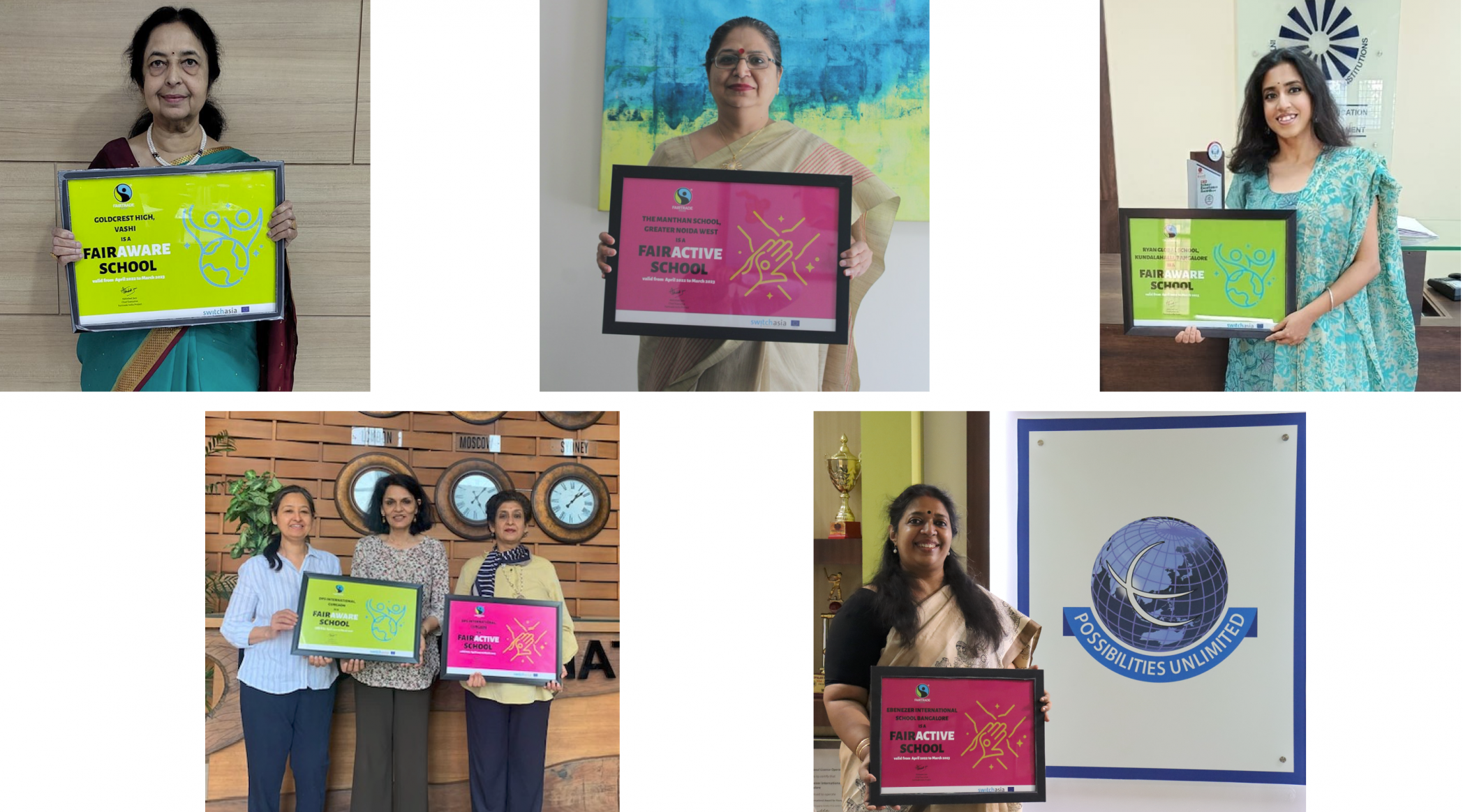 Contact
Devina Singh, Communication Manager
Fairtrade India 
Email: [email protected]