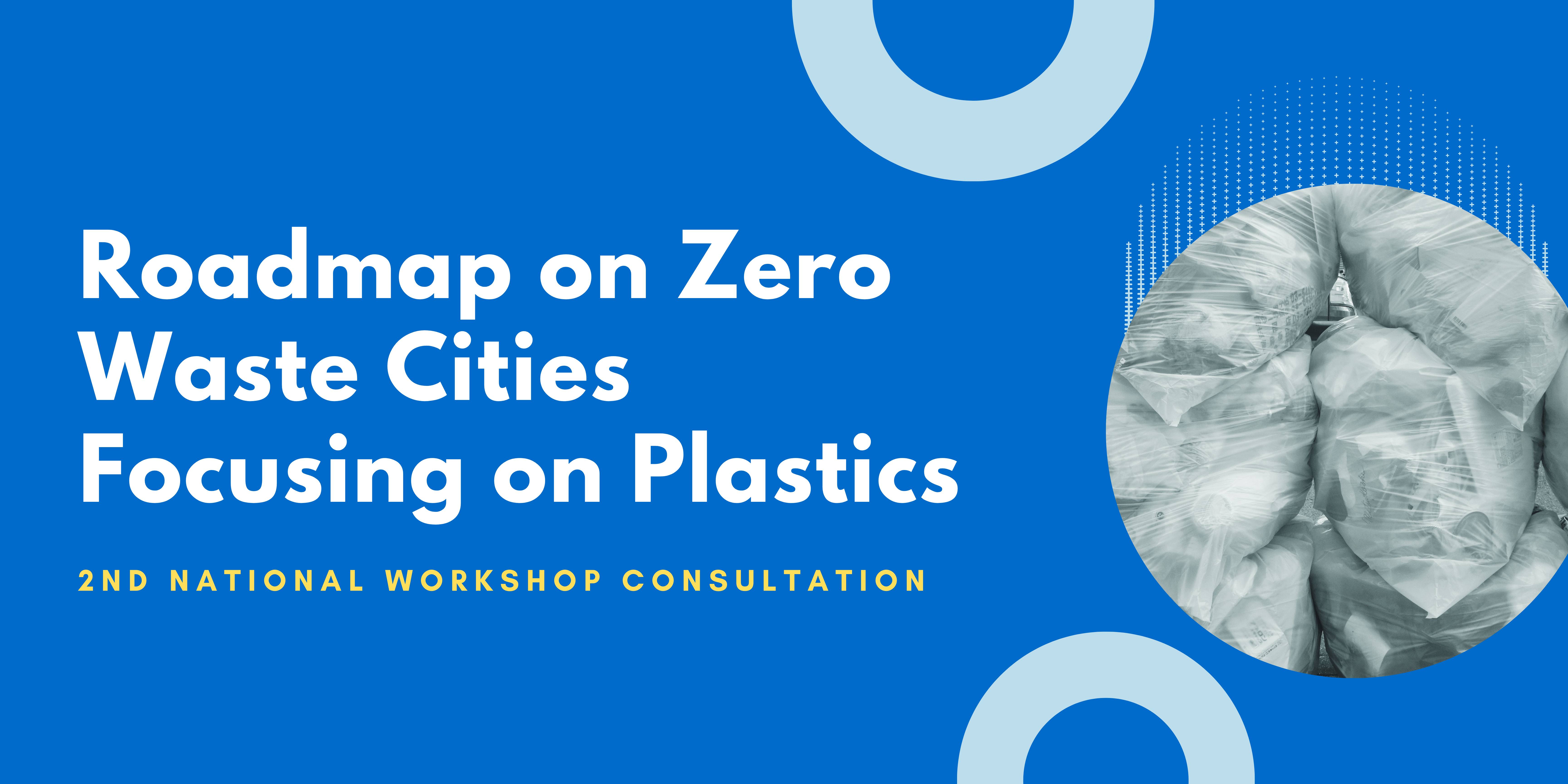 Second National Workshop Consultation
The Second National Workshop Consultation meeting on 'zero-waste' roadmap focusing on plastics for cities was held on 12-13 April 2022 to discuss the draft roadmap, to further identify the needs, challenges, and suggestions on the implementation of plastics pollution prevention and control at the city level, as well as to exchange city's experience and share specific cases on plastic pollution control. The workshop welcomed more than 30 participants from the public sector, academic institutions and civil society organisations, speakers from China and Europe.
The EU-funded SWITCH-Asia Programme, through its Regional Policy Advocacy (RPAC) Component in partnership with UNEP and the Solid Waste and Chemical Management Technology Center, Ministry of Ecology and Environment of China (MEESCC) organised the workshop to gather innovative ideas and suggestions to develop the Roadmap on Zero-waste for Cities Focusing on Plastics. This document is intended to provide strategic guidance on plastics pollution control to local governments and stakeholders under the framework of 'zero-waste' city development in China in the 14th Five-Year Plan period (2021-2025). The draft roadmap on zero-waste for cities focusing on plastics in China prepared by MEESCC was presented to participants for multi-stakeholder discussion. Management experience on plastics at the city level was exchanged with three Chinese cities (Sanya, Weihai and Hangzhou) and two European cities (Espoo in Finland and Copenhagen in Denmark). Practices and experiences in applying circular design strategies, and recycling systems and technology were also exchanged with industry, associations, and private sectors.
Mr. Sebastien Paquot, Counsellor for Climate Action and Environment, EU Delegation to China, introduced the latest plastics policy and regulation in the European Union. Both EU and China have developed a quite mature legislative framework to tackle plastics pollution. This offers great potential to learn from each other and good cooperation opportunities. Addressing plastics pollution requires joint efforts not only from different sectors but also at the global level, he said. 
Mr. TU Ruihe, Head of UNEP China Office, highlighted a systematic transformation is needed to address the full life cycle of plastics, from the extraction of raw materials to alternatives to waste disposal. "It is expected the Plastics Roadmap will provide valuable strategic and technical support to the ongoing 'Zero-Waste City' Programme in China, and good practices and cases can be shared", he said. 
Dr. Hu Hualong, Deputy Director of MEESCC, added: "Plastic pollution control is one of the important parts of the 'zero-waste' city development in China. The roadmap on plastics being developed with the support of the EU SWITCH-Asia RPAC would promote the implementation of reduction, resource utilisation, and harmless disposal of waste plastics at city level in the framework of 'zero-waste' city development. It would also be helpful to improve waste plastics management system transformation and contribute to high-quality urban development."
Dr. Mushtaq Memon thanked the EU for its continuous support on sustainable consumption and production through the SWITCH-Asia programme. He then presented the progress made on the global plastics agreement under the United Nations Environment Assembly (UNEA) and outlined the system approaches to promote circular economy of plastics through designing, measuring the economic benefits, innovative business model, optimising recycling throughout value chain and sustainable lifestyle.
Dr. Memon highlighted that, to achieve a system change in Asia, it is key to integrate the principle of plastic circularity into relevant regulations, waste collection system, recycling technology of waste plastic, and plastic production and business models.
The consultation emphasised the importance of a systematic transformation to prevent and control plastic pollution, the recycling capacity and technology of plastic waste, alternative products and technology, circular design/eco-design of plastic products, and education and awareness-raising. The latter were also underlined and proposed for improvement as key priorities on plastics pollution prevention and control at the city level in China. 
Identified urgent and persistent challenges that must be tackled include: an effective take back of used/waste plastic packaging, encouragement of commercial business model on circularity of plastics, and feasible policy instruments and fiscal measures for local governments, which need to be further discussed and addressed to combat plastic pollution at the city level.
Against the global backdrop of the historic resolution to end Plastic Pollution adopted earlier in March 2022 during the resumed fifth session of the UN Environment Assembly (UNEA-5.2), the importance of this project workshop focusing on discussions of city level plastics road map to circular economy was acknowledged and highlighted by experts and participants. 
In summary, the 'zero-waste' road map focusing on plastics for cities in China will be a useful instrument towards a circular economy for plastics at the city level and a major pillar for China's 'zero-waste-city' plan in the 14th Five-Year Plan. The workshop also provided valuable opportunities to learn from Europe's experience in reducing plastic pollution and the European Green Deal.
Contact:
Dr. Mushtaq Ahmed Memon
Regional Coordinator for Resource Efficiency
United Nations Environment Programme, Regional Office for Asia and the Pacific
Project Manager, Regional Policy Advocacy Component
The EU SWITCH-Asia Programme
Email: [email protected]