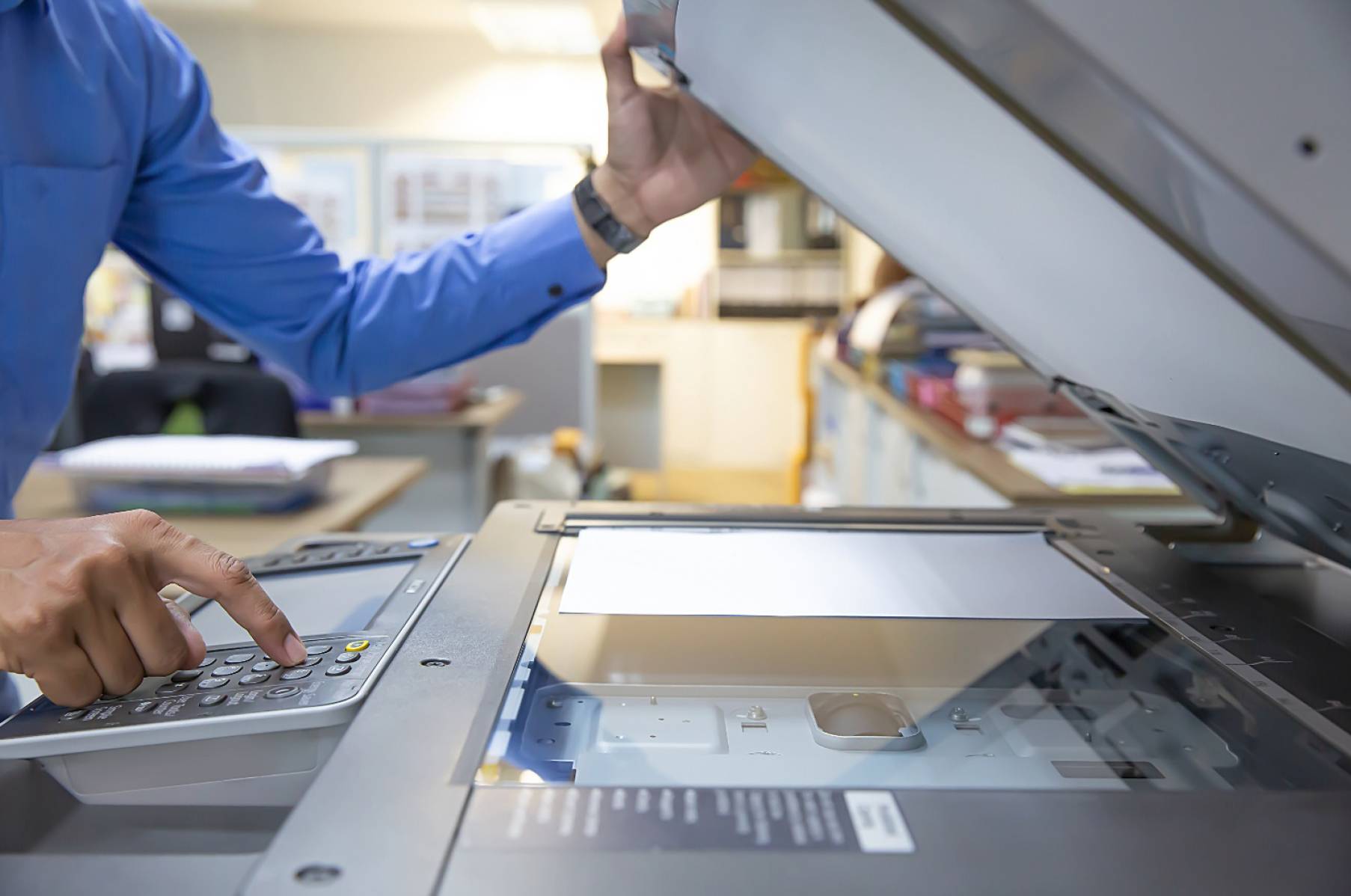 Sustainable Paper and Wooden Furniture Products in Focus
Sustainable consumption and production (SCP) is an important theme for Indonesia. Many key policies directly related to and facilitate integration of SCP principles, namely: the Long-term development vision 2005-2025; the 10-Years Frame Work of Sustainable Consumption and Production (2013); and the Indonesian Roundtable on Greening the National Development Plan (2013). There are numerous instruments in place, including economic instruments such as taxes that promote sustainable consumption and production. 
The SWITCH-Asia Programme has provided support to Indonesia to promote SCP through the previous National Policy Support Component that ran until 2015 as well as ten completed projects through the Grants Programme and one currently being implemented focused on promoting consumers' shift to sustainable food (Local Harvest).
Since 2009, Indonesia has been actively pursuing SCP through policy and implementation, including the strengthening and expansion of its Green/Sustainable Public Procurement (G/SPP) capacities.  The Ministry of Environment and Forestry (KLHK) has formally assumed the role of Indonesian national SCP focal point since 2013 and has been one of the initiators of G/SPP in Indonesia.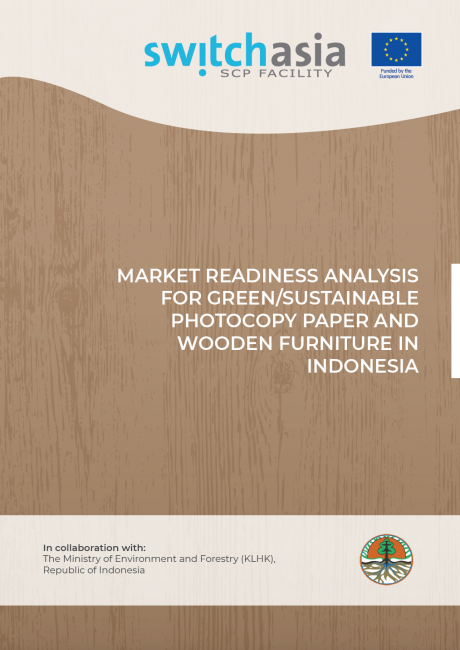 In view of the intention of the Government of Indonesia (GoI) to strengthen SCP policies through implementation of G/SPP focusing on two pilot industries, paper and wood furniture products, KLHK partnered with the SWITCH-Asia Programme and the GIZ Advance SCP, together with other government agencies, industry associations, and civil society groups. With the support of the SWITCH-Asia SCP Facility, a Market Readiness Analysis for Green/ Sustainable Photocopy Paper and Wooden Furniture in Indonesia was prepared. The purpose of this market readiness analysis is to study the current and future demand/ consumption by government and the current and future production/supply capacity of sustainable paper and wooden furniture products.
This report was presented and discussed in two consultation workshops, presenting the revised sustainability criteria for public procurement and to inform about the main recommendations for a long-term action plan between government and industry to accelerate G/SPP in both mentioned product groups. The workshops involved government partners, industry representatives and service partners, relevant industry associations and current government suppliers, as well as a selection of sustainability-oriented NGOs as third-party witnesses and competent parties regarding environmental and social aspects along the supply chains.
The study is a first of its kind as it provides important learning experience for a future expansion of G/SPP to other product categories, both in the paper and furniture sectors as well as in other sectors. 
Key Findings: 
Secondary data is scarce, scattered and difficult to obtain even in well-established industries. 

Photocopy paper: the industry is ready to supply Ecolabel-certified paper, and in reality, "green" public procurement is already practiced, even if the budget users do not actively apply the GPP criteria for the procurement. 

Wooden furniture industry shows a mixed opinion, but there are sufficient actors in the market that see sustainability certified government demand as a business opportunity and are ready to manufacture and supply such goods tailored to the specifications set by the budget users, with clear guidelines provided for compliance.

The Government of Indonesia aims to support Indonesia's sustainable growth, and in this context, the government is committed to act as a credible, responsible consumer. However, more substantial action is needed on the demand side, as sustainability criteria are not yet applied and need further facilitation, especially when it comes to wooden furniture.

The application of G/SPP criteria in public procurement has mandatory character.
Recommendations
In response to the findings, the study team developed a series of recommendations structured by four angles: 
a) Nine action areas identified to operationalize and accelerate G/SPP (both on supply side and demand side) have been synthesized which will provide inputs to the future G/SPP Long-term Action Plan (LTAP).
b) Regarding additional "sustainable" products, five possible products were proposed by different stakeholders, of which some can be made available as from now onwards (e.g., rattan/bamboo construction material) or over the next 12 months (e.g., tissue paper, cardboard). 
c) Advice on G/SPP monitoring focused on basic guidelines and on giving the priority on actual implementation and keeping it simple before incorporating more complex monitoring methods. 
d) Other (e.g., procedural) recommendations mainly advocate in favor of a transition from a transactional to a partner-based relationship between industry and public agencies and several supportive measures (e.g., respect of each other's time, emphasis of non-compliance research, in line with the Business Competition Supervision Commission's (Komisi Pengawas Persaingan Usaha or KPPU) advice, and provide industry-wide updates/consultations to avoid information asymmetries, timely invitation for public-private dialogue sessions and opinion exchange).
According to Ms. Novita Sari from the EU Delegation to Indonesia, "The EU, through the SWITCH-Asia Programme, has been strongly committed to work closely with our partners in Indonesia to strengthen SCP policy and practice, including the strengthening and expansion of its G/SPP. Through our partnership with the KLHK's Center for Environmental and Forestry Standards and active participation of other Ministries, several SMEs/industry players and organisations, the EU SWITCH-Asia SCP Facility was able to provide support in the development of this Market Readiness Analysis". The recommendations from this report will be inputs towards the development of a long-term action plan supported by the GIZ Advance SCP. 
The Bahasa version of this publication will soon be available.