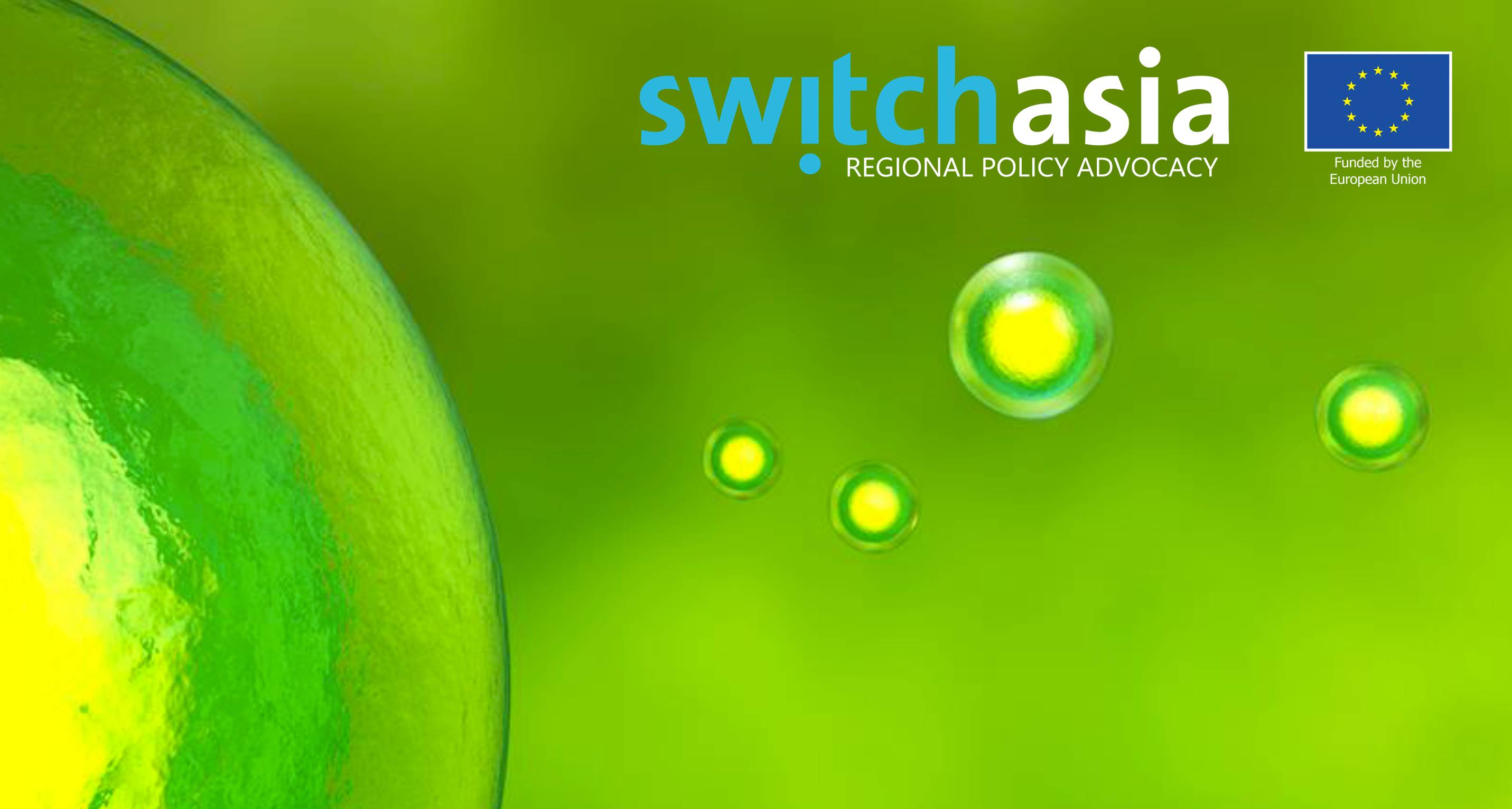 Communicating the Circular Economy
WHEN: 14-18 December 2020   I   Online (Platform TBC)  
Launched in 2007, the SWITCH-Asia programme has achieved more than a decade of progress on SCP in 24 countries in the region. The SWITCH-Asia Regional Policy Advocacy Component (RPAC) is implemented by UNEP in 19 countries in Asia and is responsible for promoting Sustainable Consumption and Production (SCP) through circular economy approaches, sustainable public procurement, organisation of policy dialogues, development of policy support documents, and capacity building programmes, among others. 
Organised every year, the Leadership Academy is RPAC's flagship capacity building activity aiming at shifting mindsets and inspiring actions of young professionals in Asia to mainstream SCP into their decisions-making processes, business plans and actions in society. This year, the Academy will take place online from 14-18 December 2020.
Objectives of the 2020 Leadership Academy:
The 2020 Leadership Academy focuses on how to communicate about the circular economy to enhance behaviour changes of various sectors with emphasis on interdisciplinary, project-based and participatory approaches.The knowledge gained through proposed interactive sessions and exercises will support learning and increase understanding of circular economy principles and approaches. The Academy will also strengthen the network of young professionals across Asia.
The 2020 Leadership Academy stimulates the sharing of experiences through case studies and stories on circular economy from Asia and Europe. It will include:
Interdisciplinary, project-based, and participatory approaches.
The possibility of being connected to a growing network of young professionals working on circular economy in Asia.
The 2020 Academy Agenda
The Leadership Academy will be conducted virtually during 3 days of the same week (i.e. on Monday, Wednesday and Friday). Tuesday and Thursday will be dedicated to home assignments (in groups or individually, or both). The following topics will be covered: 
Evolution of Circular Economy (CE)   
Life Cycle Thinking in CE and Stakeholders  
Dimensions of Behaviour Change    
Policies, Regulations & Economic Instruments related to CE
Purchase-Use-End of Life Stages
Design for Sustainable Behaviour
Regional Circular Economy - A Systems Perspective
Impact of COVID-19 Pandemic 
Communication in CE
Importance of Communication & Behavioural Change in CE
Behavioural Change in CE
Case studies from Europe and Asia will be presented to illustrate every topic. The morning sessions of the academy will consist of virtual training sessions. The afternoon sessions will consist of group activities. Tools like Mentimeter will be used for interactions.
Learn more about the Leadership Academy on Circular Economy 
Presentations available here