Location: Online
Organizer: RPAC
Rapid Urbanization and New Models of Circular Economy Sustainable Cities
WHEN: 4 December 2020, Friday |    TIME: 14.00 (Bangkok Time)  |      Register  here
Background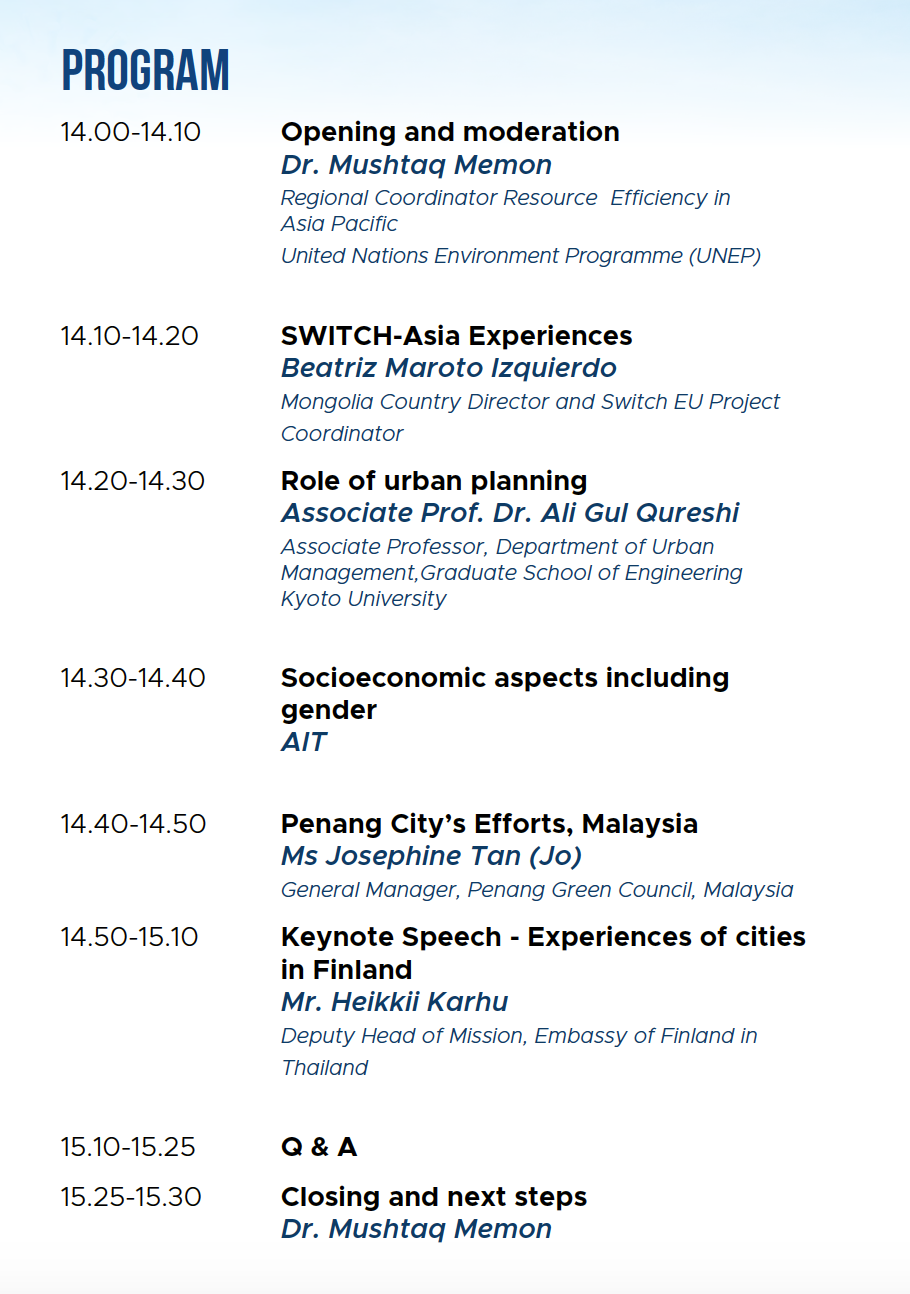 Cities are growing rapidly in number and in size as economic activities, education, health, recreation, and basic amenities are stimulating urbanization.However, the environmental footprint of cities is alarmingly high in terms of extraction of natural resources to sustain socio-economic activities, pollution, greenhouse gases emissions and wastes, among others. The depletion of natural resources due to over extraction and over exploitation, as well as pollution coming out from cities, have created an urgency to support cities in doing business differently. A circular economy approach and increasing resource efficiency at local levels may help cities become more sustainable, ensuring citizens' happiness and healthier lifestyles. 
The focus of this dialogue is on "Circular Cities" and the importance of reducing negative environmental impacts through resource efficiency, sustainable consumption and production (SCP) practices and circular economy approaches.
Beatriz Maroto Izquierdo, Geres Mongolia Country Director and Project Manager of the SWITCH-Asia Switch Off Air Pollution (SOAP) project will also join as a key speaker in this event, sharing experiences, impact and results of how the project has reduced air pollution in Ulaanbaatar, a city that consistently ranks among the most polluted on earth during the winter. 
Target audience:
Professionals at national, sub-regional and regional levels supporting the development of various policies and practices to implement circular economy in line with national roadmaps.
Contact:
Mushtaq Ahmed Memon
Regional Coordinator for Resource Efficiency
UN Environment Programme, Regional Office for Asia and the Pacific
Project Manager,
SWITCH-Asia Regional Policy Advocacy Component (RPAC)
Email: [email protected]