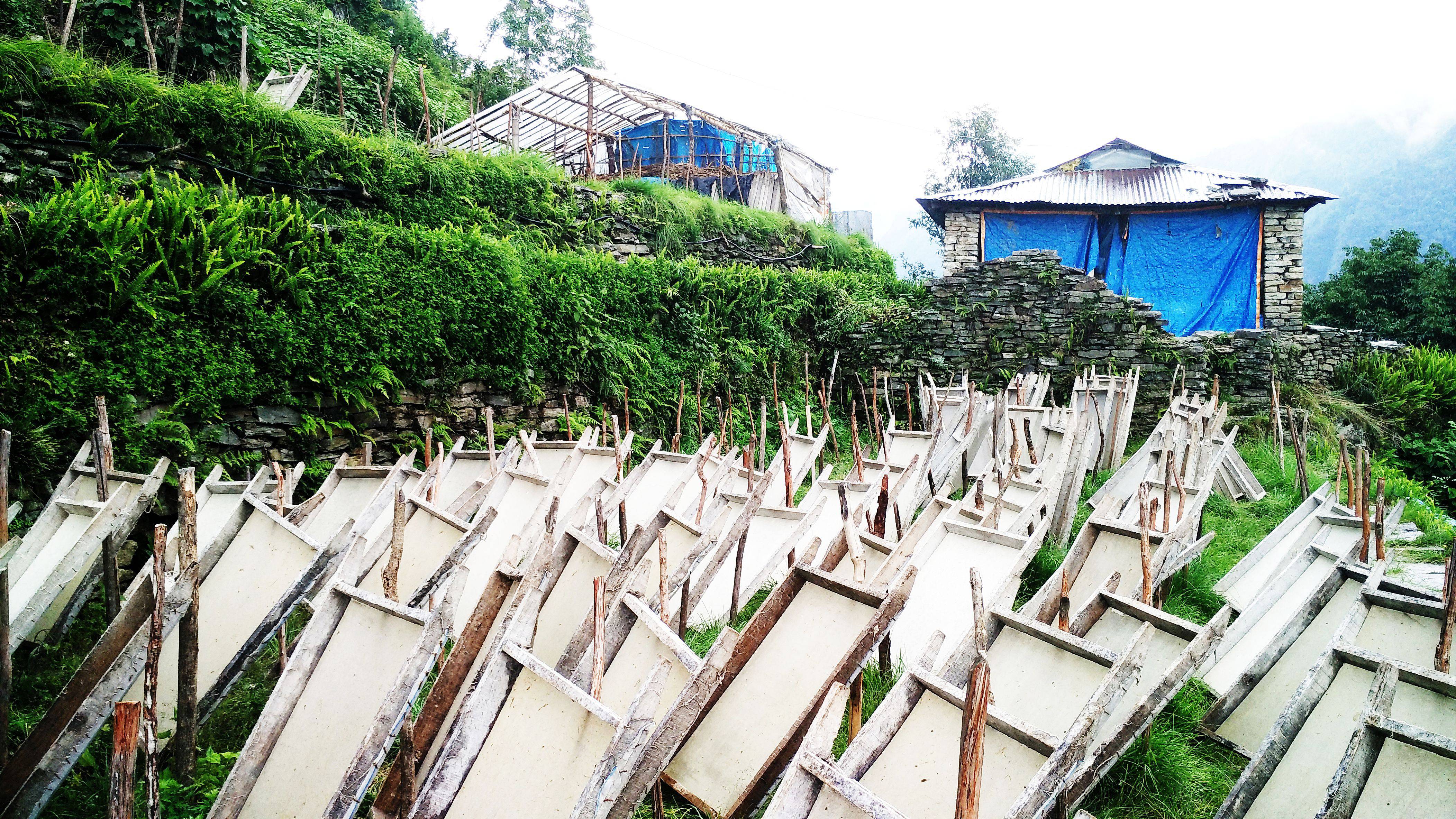 Proposal for Enhancement of Sustainable Production of Lokta Handmade Paper Production in Nepal
The Challenge
Handmade paper is a traditional craft in Nepal, produced by SMEs in the rural mountain regions, using a local plant called lokta. The major part of the population has very limited resources and employment possibilities. The sector has a significant economic and poverty reduction potential given that 90% of the handmade paper and products produced in Nepal are exported. The inefficient resource extraction and production processes, however, do not allow farmers and entrepreneurs to exploit the full economic potential.
The Objectives
The project sought to improve the extracting method of the lokta plant, to increase the efficiency of and reduce the pollution from paper making, to strengthen the capacity of Nepal Handmade Paper Association and to further develop the European market.
The Way Forward
Cost efficiency of the hand-made paper and products increased;
Social and environmental challenges associated with the paper production adressed;
Lokta cutting and forest management training conducted – 1,195 lokta cutters benefi ted from the training;
Paper making training organized – 727 paper makers benefitted;
Training on waste water management conducted – 30 entrepreneurs were trained to use waste water to clean up a polluted environment;
Analysis for marketing approach of Lokta paper finalised.
Duration:
1/2009 – 12/2011
Total Budget:
EUR 1,400,004 (EU Contribution: 90%)
Contact Detail:
Mr. Prayag Raj Tamrakar
Nepal Handmade Paper Association
House No. 69, Banijya Kendra Marga,
Bijulibazaar, Kathmandu
Nepal
Lead Partners
Nepal Handmade Paper Association